Omar Khan, President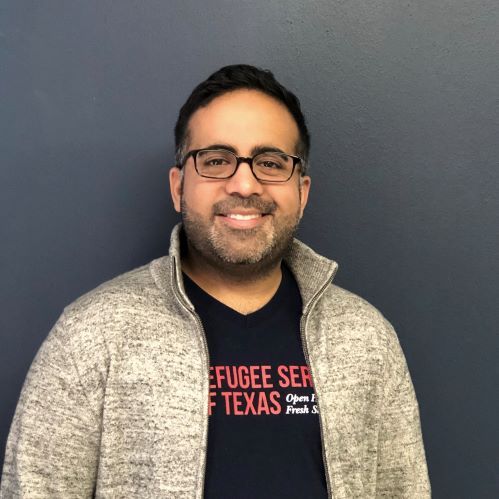 Omar Khan holds an A.B. in Economics from Harvard University and currently works as an Industry Advisor of Energy & Natural Resources for SAP in Houston where he engages with strategic clients in Oil & Gas and Mill Products to develop digital transformation strategies. Omar conducted speaking engagements with client executives from all around the world on the topic of "Converging Industries and Connected Ecosystems" as a member of the Thought Leadership Speakers Bureau. 
Omar served as Coordinating Lead for "Refugee Code Week 2017" CSR initiative across four countries where he developed partnerships with dozens of local organizations and universities, and orchestrated the execution of a Train-the-Trainer model where they were able to touch 15,000+ refugees, providing exposure to the basics of coding and digital skills. 
Omar previously worked for EP Energy where he managed the development of "Oilfield of the Future" Strategy, seeking to improve oil production. He worked in Business Development for SGC Energia, a Portuguese start-up, where he built economic models to support partnership negotiations with large Brazilian mining company, large private US coal owner, large US synfuel producer, and more. He managed teams of 2 Supervisors and 35 data processing professionals at McMaster-Carr Industrial Supply Co. and worked as an Associate Project Manager for the Executive Council in Dubai. In Dubai he led teams conceiving and managing transformational projects within the Dubai Government. Omar began his career as a Management Consultant with McKinsey & Company in Dubai where he served Telecom, Banking and Government clients on three continents. 
Omar is a loving and devoted father of two; he is fluent in Urdu/Hindi and Spanish. He is a photographer and avid traveler, having visited over 50 countries since 2006. Omar grew up in Michigan, the son of immigrants from Pakistan. He and his siblings watched first-hand as many of their relatives migrated to the United States and worked hard over several years to establish their families (in Texas and elsewhere)