Erica Schmidt-Portnoy, LMSW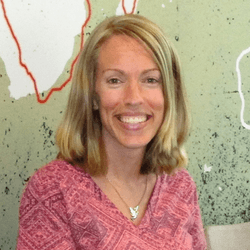 Erica Schmidt-Portnoy, Chief Programs Officer, oversees RST service centers and the Programs Department. Erica will work collaboratively across departments and service centers to provide quality programming to communities across the state, assist with RST's development efforts to generate robust, private philanthropic support, and play a key role in the strategic planning and management of the organization across multiple areas. 
Erica has over fourteen years of experience in nonprofit organizations. She served as the Senior Programs Director since 2018, overseeing RST's federal grants portfolio, including contract applications and executions, strategic planning, quality assurance, and compliance monitoring, required reporting, technical assistance, and funder communication. Prior to this role, Erica served as the Area Director for RST in Austin since 2013 and the Resettlement Supervisor in Austin beginning in 2011. Prior to joining RST, Erica served as a grant writer and case manager for Catholic Charities in San Antonio and as a volunteer coordinator with the International Rescue Committee in New York City.