Désiré Nizigiyimana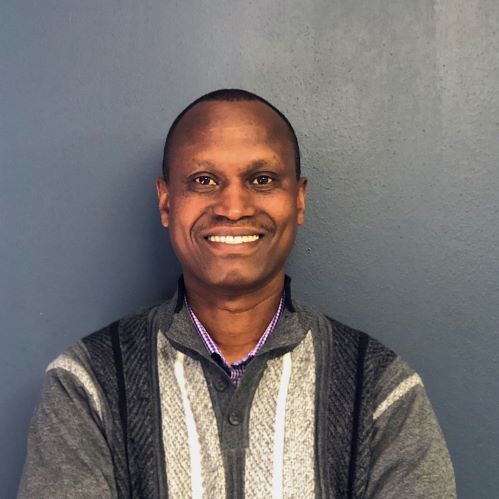 Désiré Nizigiyimana was born in Bujumbura, the capital of Burundi. He graduated from the Law faculty of the University of Ngozi/Burundi and obtained a Masters in Criminal Justice at the University of Pau in France. At the end of a dissertation he defended with distinction, he became lecturer in Law School in the Great Lakes region, including the Independent University of Kigali in Rwanda, The University of the Great Lakes of Burundi, the Higher Institute of Management and Economics in Burundi, and the Catholic University of Bukavu in the Democratic Republic of Congo.
Prior to his appointment as a Judge of the High Court of the City of Bujumbura, he worked for a few years in Gitega/Burundi as Deputy Prosecutor of the Republic at the High Court of Gitega. He also worked as Consultant in Pacific Resolution of Conflicts with the Nile Basin Initiative, Search for Common Ground and was Consultant in Gender and Development for IFAD. 
In 2009, following a disturbing inhuman mistreatment against him from the agents of the National Intelligence Service of Burundi and the police, he fled Burundi and went to ask for asylum in Rwanda. From 2009 to 2011, he worked in a law firm in Kigali as a file and project manager. He then had the honor of being part of a team of lawyers in charge of the study of the launching of a court for children in East Africa. He subsequently served as legal advisor to several public and private entities in Rwanda, including the Catholic Diocese of Cyangugu, of which he was the pillar of the defense and successful in a file of more than 250 million dollars.
In 2012, Désiré and his family came to the United States in Austin, Texas. He was received and accompanied by Caritas of Austin in the difficult beginnings of the life of a refugee in a foreign country. Then, he was sent to a non-profit organization Interfaith Action of Central Texas (iACT) to learn English. After two weeks, he was hired as an interpreter for his refugee friends who speak French, Kinyarwanda, Swahili and Kirundi within the same organization. He later worked as a Nursing Aide in Nursing Homes. Parallel to this, he worked with Austin Independent School District as Refugee Parent Support Specialist, and with multiple non-profits among others, Refugee Service of Texas, Translation and Interpretation Network, Master World, and American Gateways as interpreter and translator for the French, Swahili, Kirundi, and Kinyarwanda.
Today, Désiré works as a Refugee Program Assistant at Interfaith Action of Central Texas. He continues to work as a volunteer with American Gateways, and Justice for Our Neighbors in quality of Multilingual French-Kinyarwanda-Kirundi-English Interviewer. Desire is married to Beatrice Gasage and they have three children, daughter Tricia Ella Mugisha, and sons Andy Michael Muco, and Dan Davis Iriho.