The Sunday Supper Series Welcomes New Neighbors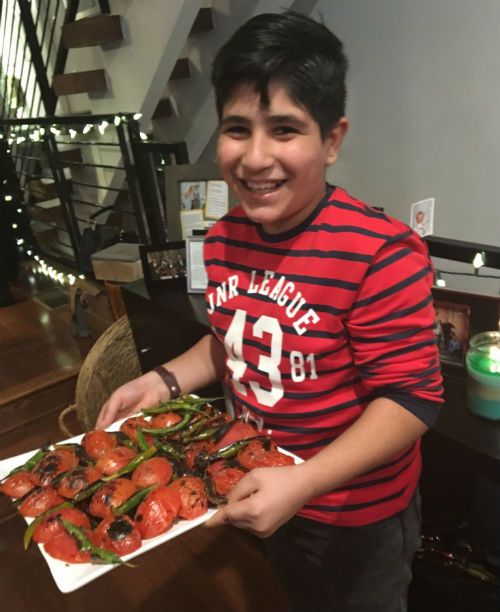 Refugee Services of Texas (RST) volunteer Olga Pope is inviting Dallas to break bread with our new neighbors from around the world.
The story of these international dinners began while Olga was reading and National Public Radio article and saw a group in New Jersey hosted dinner series called "Syria Supper Club." The Syria Supper Club would gather for a meal cooked by newly resettled refugees from Syria and Iraq and collect funds for their families.
As an RST volunteer connected to the refugee community in Dallas, the idea for a supper club resonated with Olga. She thought that she could implement a similar model here in Dallas, but decided to include all of the different populations that RST serves. She arranged a meeting called "Sunday Supper Club" that meets in various host homes once a month for dinner. Each month, the group chooses a new refugee family to participate and a new community member to host the dinner. Guests can register for the event through the Sunday Supper Club Facebook page and commit to contribute a financial gift to the new family. "It is a way to get to know other people through food," says Olga.
"The resettled refugee families that have participated in Sunday Supper Club are proud of their cooking and culture and happy to share it with others," recalls Olga. She sees that the new families are happy to meet new people and excited that there is interest here in Dallas to learn about where they came from and their culture. Olga says they strategically seat the resettled family at the center of the room where the dinner is held so that community members can interact with the family and learn more about them.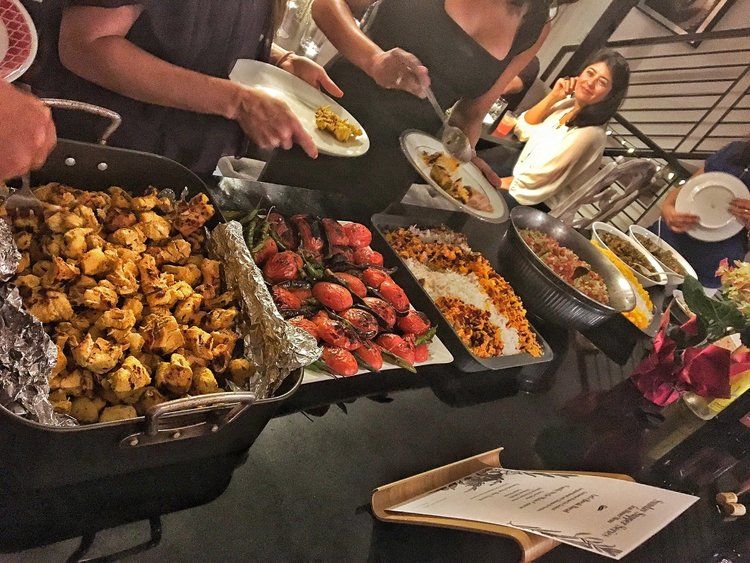 The Dallas community's response to Sunday Supper Club has been exceptional. Since the word about Supper Club has been spread via a feature in the Dallas Morning News back in January, there has been a high demand for reservation to attend. "We are booked within twenty-four hours of an invite coming out", says Olga. She also spoke of a few instances of community members connecting with the newly arrived families at Sunday Supper Club and assisting them with some of their basic needs beyond the event. "People [in Dallas] have stepped up and participated; we have a lot of needs here."
Since starting the Sunday Supper Club, Olga reflects that she has learned about the resiliency of refugees. She notes there are many challenges in coming to Dallas and getting started after resettling for a family. There are many tasks involved in resettlement that refugees complete in under a year that would take most people much longer to complete. "I am always amazed that families can overcome these challenges." says Olga.
We asked Olga if she had any wisdom to share with anyone considering contributing to refugees in Dallas, and she said,
"Contributing to refugee families is extremely important. You are giving new life to a whole family. They need a little bit of help in the beginning, and once they get over the hump, they thrive here. They are really hard working people. A little bit of help goes a long way for new families."
Thank you to Olga and the Supper Club team for hosting such impactful events that bring understanding and connectivity to our city.