St. Barnabas Welcomes New Neighbors!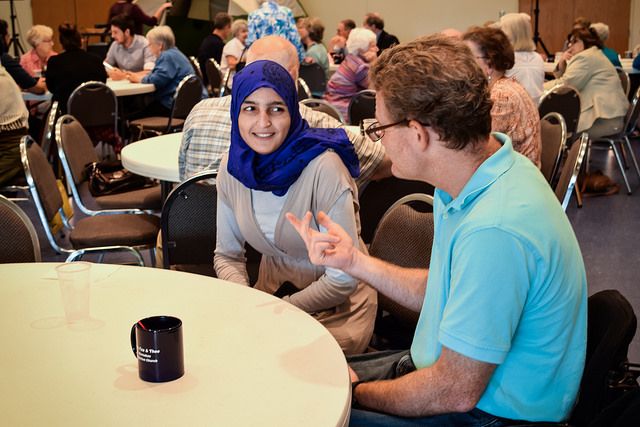 This summer, St. Barnabas Presbyterian Church decided to take a creative approach in engaging the world's refugee crisis and welcoming new neighbors. Associate Pastor Katy Rigler recalls seeing stories about the refugee crisis in the news, and knew that her Fellowship needed to respond. "It felt like something we should address from a point of faith. If we believe in welcoming others, we should act on that belief and get involved." said Pastor Rigler.
In order to engage their congregation in service to refugees, Pastor Rigler and Pastor Mike Pelto, the Director of Children's and Youth Ministries, decided they would start with their youth. Each summer, the youth at St. Barnabas Church participate in a program called "Mission Possible" that is outreach centric. Pastor Rigler and Pastor Pelto came together and designed a unique curriculum to educate their youth about the world's refugees that included videos, stories, and facts about life as a refugee. They chose the existing Mission Possible summer program as the framework to implement their new Refugee Education Program and carefully crafted an age appropriate class sessions with large amounts of time for guided dialogue so the youth could process the hard facts they were learning.
"We thought that by leading with the children, it was a good way to reach the adults", said Pastor Rigler. She also noted that their youth have a lot of direct contact with resettled refugees in schools. After the youth of St. Barnabas completed the Refugee Education Program, they had an opportunity to impact their own community's refugees by hosting a Salaam Supper benefiting Refugee Services of Texas in Dallas.
A Salaam Supper is a gathering of friends, family, colleagues, or community members for a meal to learn about refugees and to raise awareness and funding to welcome their support. The youth of St. Barnabas hosted a Salaam Supper after church on June 25th with a pancake breakfast; they invited their Congregation and a locally resettled refugee family to their breakfast to share some of their story. Additionally, the youth that had participated in the Mission Possible Refugee Education program were stationed at different points throughout the room where the Salaam Supper was held to share with other church members about the different elements of their class and facts about life in a refugee camp.
The youth of St. Barnabas Church raised a total of $912 at their Salaam Supper. They also collected donated items for hygiene kits that were given to newly arrived families complete with handwritten notes of love and support.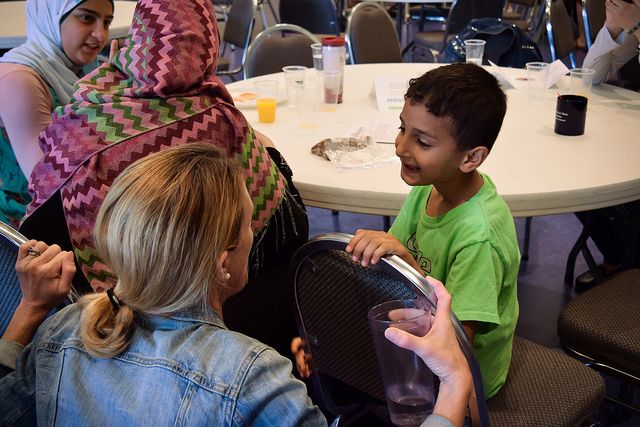 "We were blown away by the participation of the congregation and their generosity", said Pastor Katy. She recalls that once members were made aware of the diversity of the refugee population and the challenges they face, it opened their eyes to what it truly means to be generous and welcoming.
We asked Pastor Katy if she had any thoughts to share for people who were considering getting involved in contributing to Refugee Services of Texas. She said, "It is a lot easier to get involved than people think. We considered all of the ways RST partners with the community and we far exceeded what we thought we were capable of."
Thank you to St. Barnabas for their thoughtful approach to refugee service. RST is grateful for your partnership and support in welcoming our new neighbors.