Shine A Light Through Learning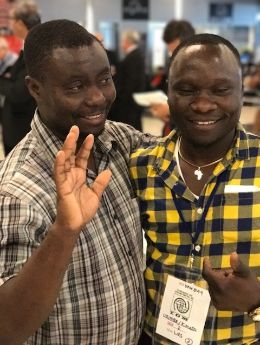 As we end gather around the last month of the new year, RST wants to #ShineALight on refugees, and we need your help. Over the past month, we have shined lights on programs and clients at RST, such as Women's Future, Raghad, The Unaccompanied Children's Program, and RST artists. Now we are asking you, to help us shine a light on refugees and other displaced people.
The first step you can take is learning more about these vulnerable populations. Below, RST has given you tools to help you better understand the facts, history, and current issues regarding refugees, asylum seekers, survivors of human trafficking and unaccompanied children. Once you know more about what causes a person or child to flee and the issues they have once they flee, you can better shine a light on their situation. You don't need to be an expert on these issues to shine a light, but knowing the facts, stories, and issues can go a long way in supporting displaced men, women, and children. There are many ways to learn about people fleeing violence such as through video, books, podcasts, graphic images and games. RST has curated together in this post some of our favorite materials we use to better educate ourselves and our community.
GENERAL RESOURCES ON REFUGEES
There are many materials and ways to learn about the global refugee crisis. There are videos like Refugee 101 that discusses the basics information about refugees and a video talking about what it means to be stateless, like the Rohingya fleeing ethnic cleansing in Bangladesh. RST has their own resources such as graphics on the security process for refugees, the admission numbers from past years, and where refugees have come from in 2016. You can get a detailed description and a visual view of the refugee journey on this RST page. 
There are also videos like this one from Ted-ED the illustrate the journey, and books that recently came out such as The Last Girl , A Hope More Powerful Than the Sea, and the poem Home. Other visual media that reflect a refugee's journey include comics such as  Over Under Sideways Down from the Red Cross, Welcome to the New World from the New York Times, and Madaya Mom from Marvel comics. Canada even has an initiative to record refugees stories through comics. The list of books and comics on refugees could really go on and on with more stories to tell because each refugee experience is unique. You can even read Jesus was a Refugee during your bible study group. You can watch some  documentaries on refugees from PBS, or famous artist Ai Weiwei has recently released Human Flow. You can also peek inside a refugee camp through the documentary Salam Neighbor or through interactive multimedia that shows life in a refugee camp done by two Dutch journalists.  
One of the most interesting ways to learn more about a refugee's journey is through games or simulations. If you have an Android phone you can experience the refugee journey through the app Finding Home. In this app, your phone transforms into a 16 year old refugee's phone that allows you to explore her images as well receive texts from members as you navigate fleeing your home to safety. There is also the game 2 Billion Miles that uses videos and choices refugees and migrants face when searching for a better life. Each time you play, you will start in a new location as a refugee or a migrant trying to navigate complex choices of safety and survival that reflect the 2 billion miles people have journeyed this year in search of a better life.
BBC has also created a game called Syrian Journey: Choose Your Own Escape Route. This is an interesting game because it deals with smugglers and the consequences when you don't don't make a good choice.Finally, the United High Commission on Refugees (UNHCR) has created the game Play Against the Odds. This game starts in the home country to explain why people want to escape and moves to life in a border country while waiting for asylum status. It's great game because it simulates the journey while also offering facts and teacher resources to learn more about the current refugee crisis.
REFUGEE KIDS AND EDUCATION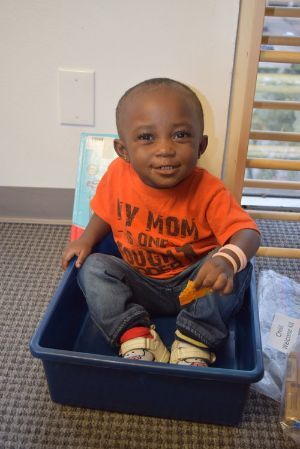 One half of refugees are children and they are being heavily impacted by this crisis as well. Due to a combination of the dangerous situations in home country, fleeing violence, and trying to seek refuge, refugee children often do not receive consistent education and fall behind. The teacher's college at Columbia University has done studies and created tools to help teachers teach refugee children. Other organizations have created tool kits as well to help teachers better help their refugee students like BRYCS , the Department of Education , and Refugee Libraries. You can watch the Ted Talk by Luma Mufleh who discusses the importance of believing in refugees and particularly helping children achieve an education. You can learn what it's like to be an American newcomer in Newcomers where author Helen Thorpe spent a year in a classroom with refugees and immigrants who were learning English during their first year in America.
If you interested in talking with your kids about refugees you can try using a book from curated by Color in Colorado and What Do We Do All Day . You can also use this video where British children ask refugee children questions like "What is it like to have no home?" from The Guardian. If you are a teacher and want to incorporate learning about refugees and refugee issues in your curriculum, Amnesty International, Georgetown, UNHCR and Annenberg Learner have created resources and toolkits for you. If you live in a city were RST has an office, you can request a staff member come out to your school and give a special presentation on refugees made especially for kids.
It is also important to learn about the myths on refugees and to get the real facts. And most important of all is to listen to refugees themselves. They can convey and explain life as a refugee and their journey afterwards much better than anyone else. You can read the stories yourself on the RST, listen to them from Houston World Refugee Day 2016, and watch the stories via these TedTalks or from the UNHCR's curated TedTalk list.
UNACCOMPANIED CHILDREN SURVIVORS OF HUMAN TRAFFICKING
Along with refugees, RST serves survivors of human trafficking and unaccompanied children. These groups face trauma, displacement, and are searching for a way to rebuild their lives. You can learn about how RST helps survivors of human trafficking program on our STEP page, some facts about trafficking from the Polaris Project and the many forms of human trafficking from the Broken Dreams video.
Unaccompanied children, who travel across the border without their parents to escape violence, often experience some form of trafficking on their journey. You get an glimpse into their journeys through the documentary Which Way Home funded through a Fulbright Scholarship, or through the book  Enrique's Journey. Then see what it's like for Unaccompanied Children to navigate the legal system through the eyes of a court interpreter in Tell Me How It Ends.
This is just a taste of the information that is out there on the issues of displacement and people trying to rebuild their lives and homes. By staying informed you will be better prepared to support and advocate for vulnerable and displaced men, women, and children.