North Texas Giving Day brings nonprofits and their neighbors together for 16 hours of fundraising. Refugee Services of Texas is participating in this day by bringing its neighbors together in a celebration of all the ways they welcome. One way we help welcome our new neighbors is through community activities such as the yoga classes FlyKids Yoga holds for RST Dallas clients!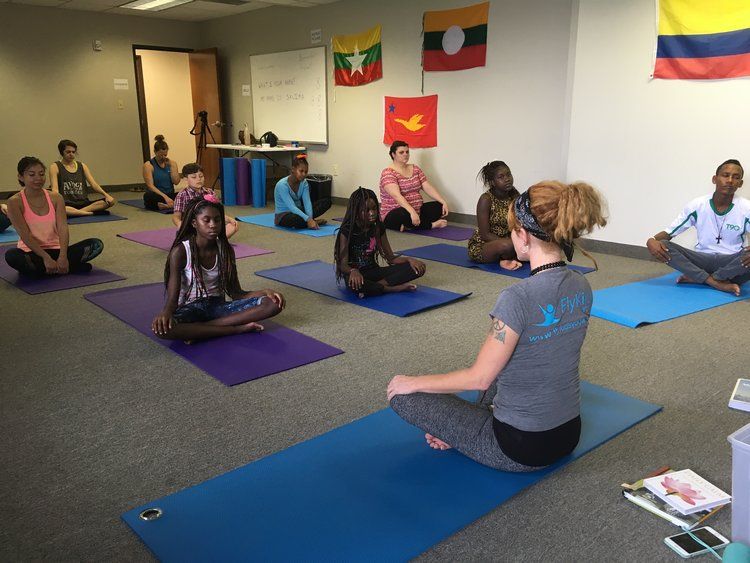 Danielle fell in love with yoga about 8 years ago when she began to notice the effects it made on her life. Then, in one moment, she began to understand what she was doing was having an effect on her children too. "I was driving my kids and two of them were bickering in the middle row and my third child was in the back and she just very calmly placed her palms on her knees and closed her eyes." Upon the realization that her daughter was using techniques from yoga to escape the chaotic car, Danielle embraced the fact that her daughter had been learning from her mother and needed yoga just as much.
With this new realization, Danielle began to teach her children yoga and found a training program specific to teaching children. She began to invite her children's friends over and it turned into a class, one she decided to call FlyKids. With the success of the class, Danielle was able to take FlyKids to the next step and opened a studio in January of 2017.
Danielle's life was altered again when a friend of hers shared on Facebook how wonderful the experience of participating in an airport pickup for new clients of Refugee Services of Texas (RST) had been for her. Danielle had an epiphany and immediately connected with the RST office in Dallas to coordinate a yoga class for the younger clients at RST.
Danielle has been hosting these classes for refugee children and is blown away everyday by the effects yoga is having on their lives, saying "Wow, what a powerful thing that these kids who are coming here, scared, in a new place, if they can connect with the power of who they are - that courage that's inside of them - it might bring them some comfort." She's happy she bring them this courage and comfort through yoga.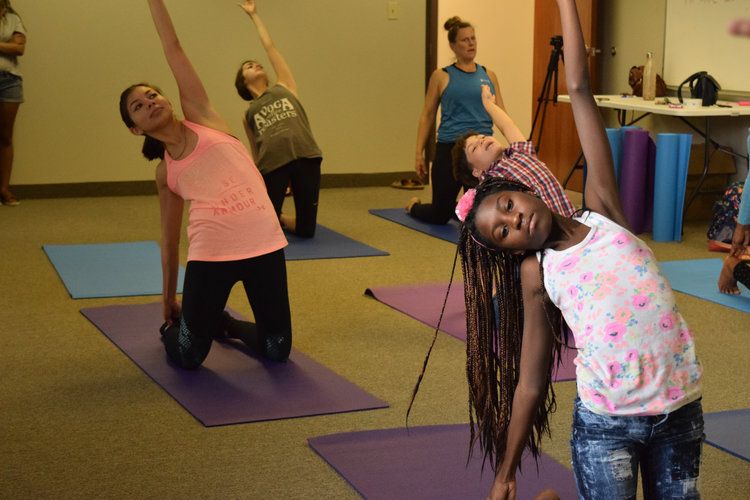 This is how Danielle became a part of Refugee Services of Texas's celebration and you can join us too by donating during North Texas Giving Day.