Hope and Determination: Hamed's Journey to Texas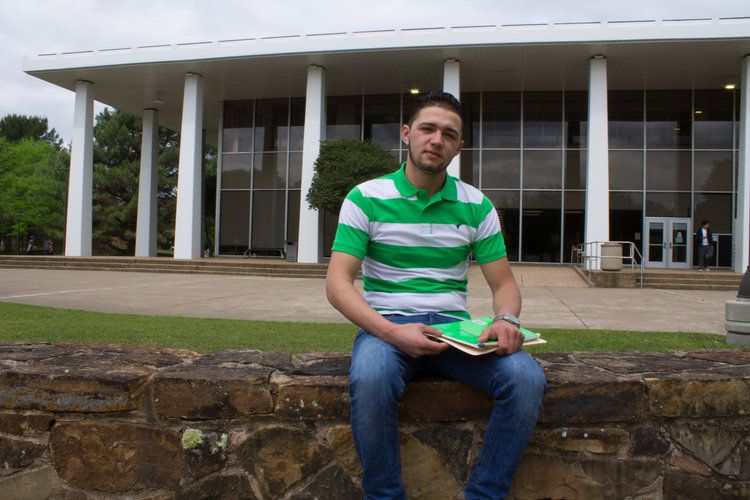 Hamed Hasanin was born in Damascus, Syria and then was forced to flee to Jordan before being granted resettlement in Fort Worth, TX. Though Hamed is incredibly grateful for his life now, his journey to his new home was not an easy one.

As the second born and first son of a big family, Hamed recalled that his normal childhood saying, "we used to play, study, go to school, and just do our regular life." The quiet calm of his childhood ended when Damascus could no longer provide the family with any safety and security.  

Knowing that he had to take action in order to get his family to safety, Hamed left his home and rented a car so he could drive himself across the border into Jordan. His goal in Jordan was to secure a place to live for his family. After two and a half months of looking, his family was able to join him. Hamed was proud of his ability to assist his family with the transition. Jordan was safer for all of them and Hamed even made a group of friends. He is thankful for that group and the support they provided him, especially when faced with another challenge.
During his time in Jordan, Hamed discovered he had cancer in his leg muscle. He was able to get treatments in Jordan, but he said it was difficult. "Every time I go to get a treatment they tell me, like, we cannot cover it for you because you are refugee," said Hamed about his medical treatment while in Jordan. Hamed continued to work as an associate at a tool store while receiving treatments and waiting to hear about whether he would be granted resettlement in a new country where he'd find stability and safety.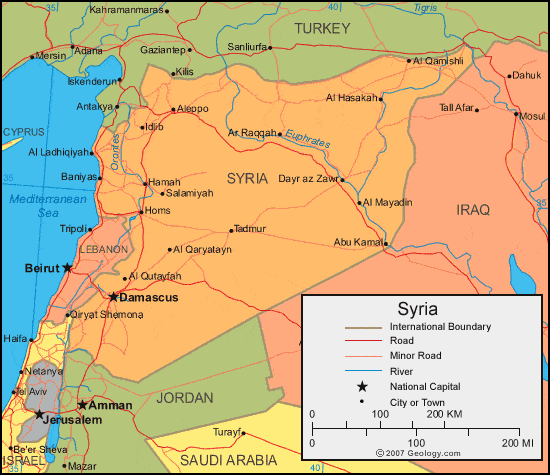 After four years of living in Jordan, he was informed he would be resettled in the United States. Hamed's first thoughts were ones of fear saying, "I was really afraid that I would leave [my family], and come here, and they [would] stay [in Jordan] without - with no approval. So I was like really afraid to come - but at the same time I was happy...you know? Because finally I am leaving." Hamed was considered a single case because he is over the age of twenty-one, so his family would not be moving with him.
Leaving Jordan was difficult for Hamed. When he first found out he was leaving, he called all of his friends immediately to tell them the news. As he was preparing to leave, he made sure to meet with all of them to say goodbye and let them know that he may never see them again. He worked hard to make sure every friend understood their importance to him before he left. "The last three days before I left I just walk in the western part of Jordan where I lived and just walked the neighborhoods. Every place that I had a memory there I just walk there…[I] spend time looking at the buildings, the streets, everything just to like save as much memory as I can," Hamed said about trying take in as much of Jordan as he could before leaving.
Thankfully, some of the weight of leaving was lifted from Hamed right before he was to board his flight; he received a clean bill of health and was informed his family would travel to the United States shortly after him. Though he knew nothing about the U.S., he knew he had to step up again and ensure he was prepared to help his family when they arrived. It wasn't the easiest process for Hamed as he kept thinking "I have never been to the U.S. I don't know where I'm going. Am I going to the right place? Or not? I am thinking, like, right plane or not? It was my first time to be on the plane."
Hamed made it safely on the trip despite his worries and was connected with Khalad, an RST case manager, who immediately informed Hamed that she spoke Arabic and was from Iraq. Hamed says his heart relaxed and he felt so comfortable knowing someone was speaking to him in Arabic, something he didn't expect to immediately experience.

Later, Hamed was connected with his Resettlement Case Manager Othman who he feels is a brother to him now. Through the help of Othman and his own persistence and dedication, Hamed has thrived in Fort Worth. He has a job and received a scholarship to study English at Tarrant County College. Every morning, Hamed wakes up early and goes to English class in the morning. After class, he calls his mom and makes sure his family has everything they need. If not, he runs errands for them and then comes home to eat lunch and pack his dinner for work. He plays with his youngest brother Yusef, who is only one-year-old. Then, he goes into work early every day so that he can sip on coffee and relax before he starts. He returns home late at night and begins his routine once again.
Hamed is incredibly thankful to be in Fort Worth. "Now we are safe we are secure- me and my family. That's the most important thing right now. We need to work hard to compensate and achieve everything that we already lost back home."  This is why Hamed works as hard as he does.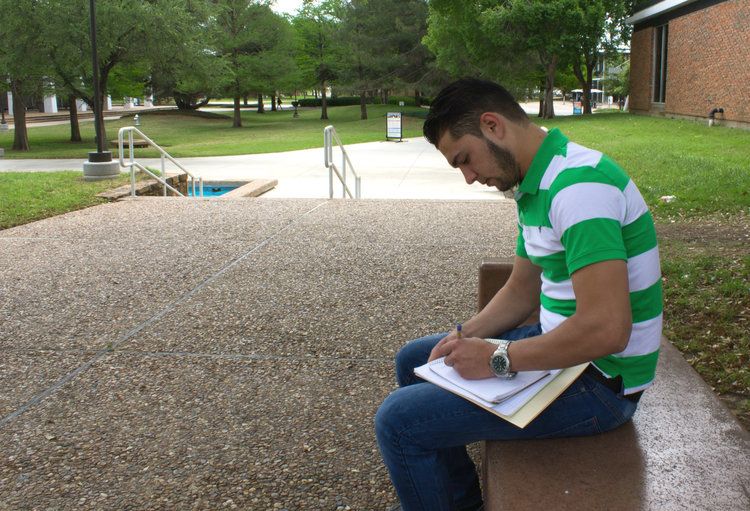 During Hamed's first few days in Fort Worth, he would see children getting on the morning school bus outside his apartment complex. It gave him hope and relief to see children going to school safe and happy. "I feel like there is life in here," he said. Now he is part of that life. He knows he and his family are safe here. When asked about the people of Fort Worth, he mentions how, "once they hear I am from Syria they just sit with me and try to support me, hear my story. They are just like welcoming every time."  
When asked for a message to refugees coming to the United States Hamed replied, "I just want them to be strong enough to get over the difficulties they will face, because if they have the will to achieve their goals they will [get] past their difficulties as fast as possible." He knows he will be able to achieve a lot here in the United States and feels the same is true for everyone in this country.