Celebrating New Life & Family at our RST Baby Shower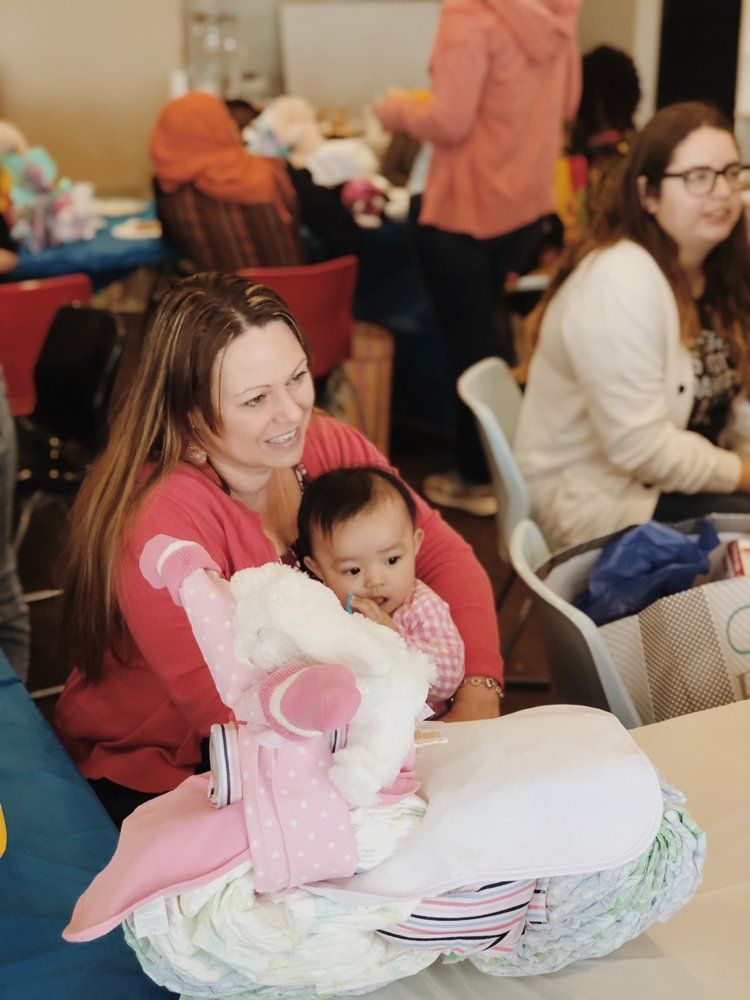 Sara Galaso, RST Fort Worth Volunteer and Online ESL teacher, arranges oranges in a small glass bowl. She is preparing the Ladera Palms Apartments clubhouse for the second RST baby shower for several new moms to be and refugee mothers who are happy to welcome a new sibling to the family. Small fold-out tables are covered in blue and white table cloths with bundles of diapers set atop for each of the expecting moms. There are separate tables covered with trays of food: baklava, dates, chocolate chip cookies, hummus, and pan dulce from a local bakery. As many of the mothers make their entrance through the open front doors of the clubhouse, Sara has a special greeting for everyone. Many of the women recognize her from their online English classes, a new opportunity for RST clients where they are able to meet through an online program twice a week to learn English. They greet Sara with a warm smile and welcome, and search for a seat at the tables set out before them.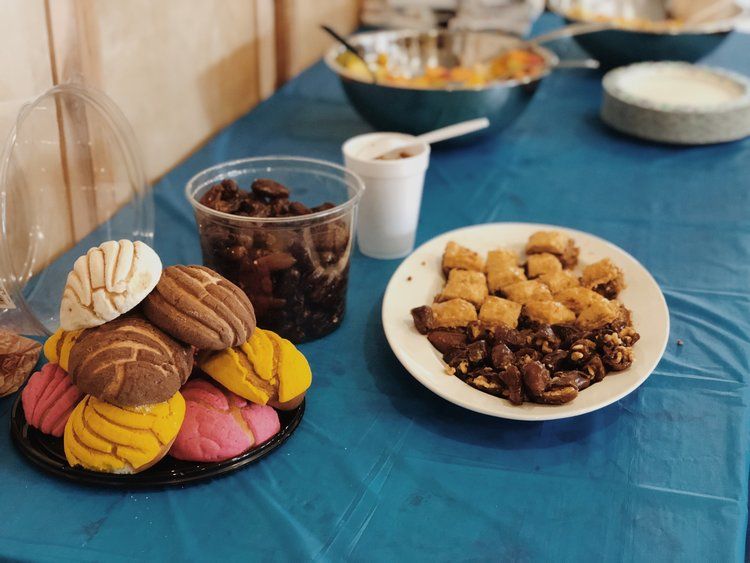 Some of the mothers clutch little ones in their hands, whose eyes are bright with excitement at the feast laid out before them and the chance to play with the other children. One of the young daughters of an expecting mother from Afghanistan cries out in excitement, "ice cream!," when she sees Sara standing in the center of the room. Sara laughs and recalls her English lesson on food, during which the young girl happened to pick up rather quickly on this new and excitingly sweet word. As more mothers make their way to the clubhouse, lines begin for food, and conversation between the new mothers and Sara's dedicated group of volunteers ensues. The women share information about their lives: where they are from originally, how many children they each have, the joys and the pains of having a new baby, and the excitement that comes with bringing a new life into the world. The women are offered a chance to stand at their seat, share where they are from, and if they have chosen a name yet for their baby. Presents are given to each mother that include all of the newborn and toddler necessities and more: baby bibs, bottles, blankets, and diapers, all wrapped by Sara and her team of volunteers. The room becomes a bustling array of pink tissue paper, smiles, and clicks from phones as pictures are taken and shared among the women.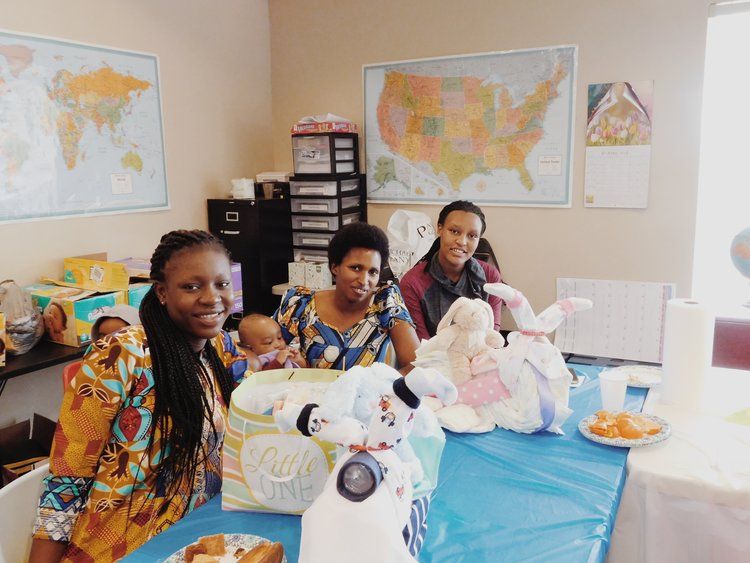 For some of the mothers, this is their first child who will be born in the United States, a place of safety and sanctuary compared to their tumultuous and difficult lives in conflict zones and refugee camps. There is a certain kind of peace that comes with this opportunity to welcome a new child into a new home and a new life that is free from the dangers of war, violence, and persecution. However, there is little room for naivety for the long journey ahead and new challenges will arise for these new mothers and women who are among the lucky few to make it to the United States. One of the mothers expresses her gratitude for the support that has been provided to her family. "I am so grateful for all that you have done to help us, and for the donations you have provided for us and my family," she says with almost perfect English. Her daughter, unable to control her admiration for her mother, giggles and grins from ear to ear and begins clapping as the room chuckles along with her and her loving support for her mother.