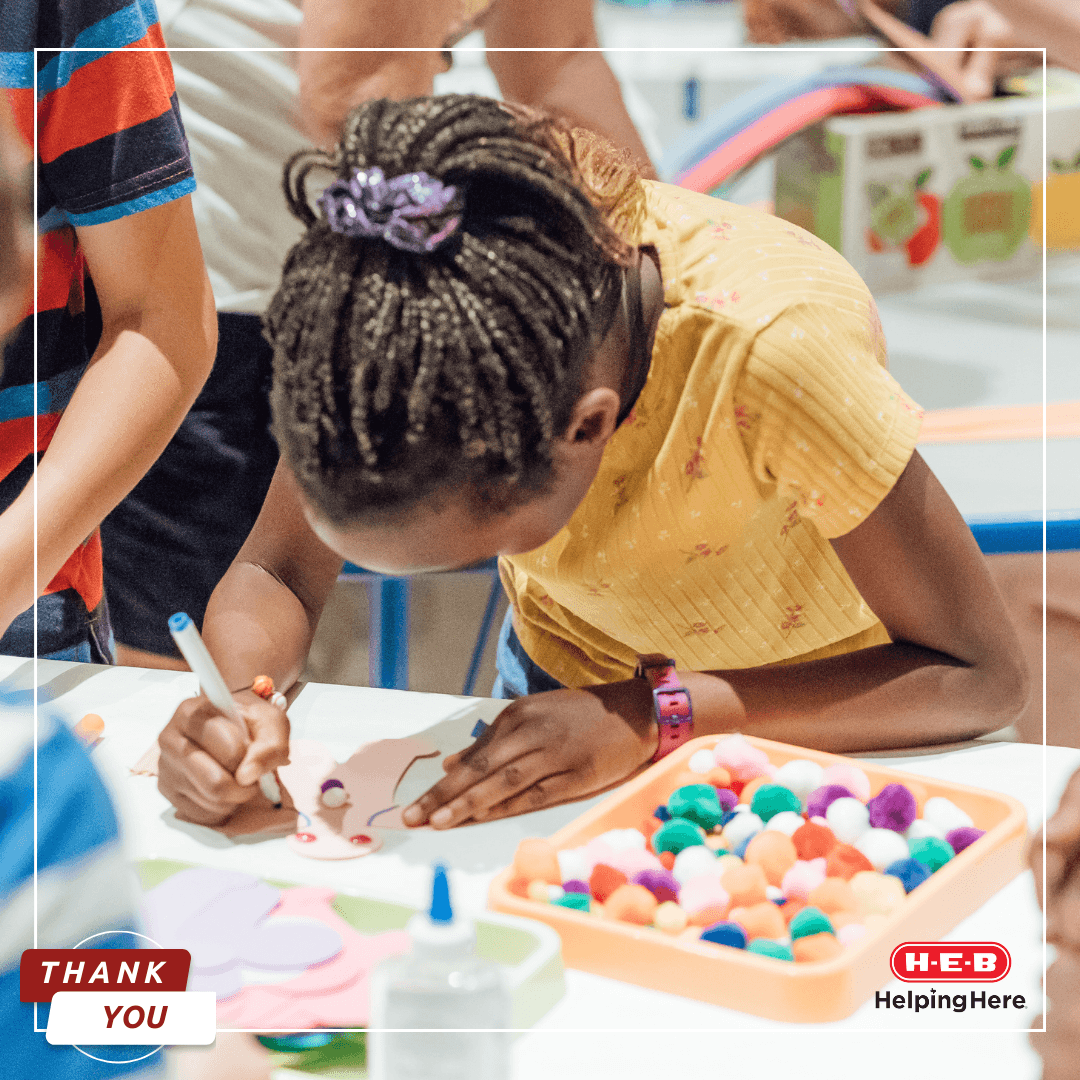 We are thrilled to announce that H-E-B, a grocery store chain and treasured community institution in Texas, recently made a generous donation to Refugee Services of Texas (RST) to support refugees, survivors of trafficking, and displaced populations leading up to North Texas Giving Day. H-E-B's $15,000 grant will serve hundreds of client families in the form of $100 gift cards.
H-E-B has a long-standing commitment to giving back to the communities it serves, and we are honored to be among the recipients of their generosity. As one of the largest employers in Texas, H-E-B recognizes the importance of supporting organizations like RST that work to improve the lives of vulnerable populations. In addition to financial donations, H-E-B partners volunteer their time and expertise to advance a wide range of programs and initiatives across the state.
Here at RST, we serve refugees, survivors of human trafficking, and related populations who have faced extreme disasters, humanitarian crises, trauma, and persecution. Our clients are typically at a severe economic disadvantage when entering the United States or exiting a trafficking situation. All of our clients arrive at RST below the poverty line, and nearly 50% are women. Additionally, 25-30% are youth and minors at any given time, and we serve those from over 30 different countries of origin and multiple ethnicities.
Our mission at RST is to ensure that our clients are treated with dignity as they build a path to thrive in their new homes. We are thrilled to have partners like H-E-B who share our commitment to improving the lives of those in our community.
This donation will enable us to continue providing critical services to our clients, which include initial basic needs like food and clothing, housing assistance, employment services, and much more. We would like to extend our heartfelt thanks to H-E-B for their support, and we look forward to continuing our partnership for years to come. Together, we can build a stronger, more vibrant community where everyone has the opportunity to thrive.
__
If you and your organization would like to make a difference in the lives of refugees, displaced families, and survivors of trafficking through a sponsorship, grant, or corporate partnership please reach out to RST's Corporate and Foundation Relations Manager, Christine Crumpler-Graf, at Ccrumpler@rstx.org.