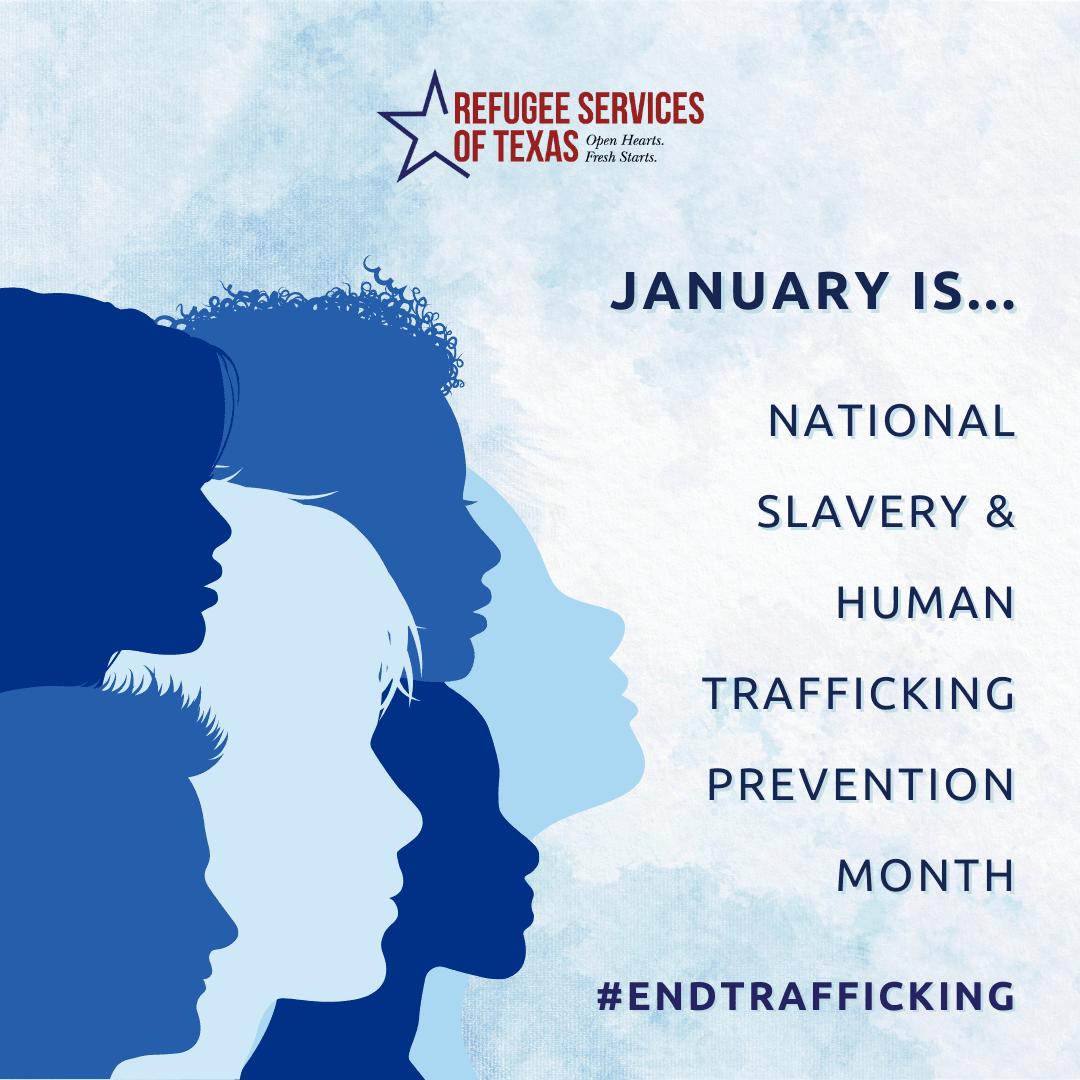 Human trafficking is a global criminal industry that generates an estimated $150 billion a year through the exploitation of vulnerable persons for sex or labor through the use of force, fraud, or coercion. The crime transcends national boundaries, making solutions difficult to devise and implement.
Over the years, we've learned that human trafficking plays a prominent role in certain geographical regions, especially regions with border access, extensive highway systems, major international airports, and busy shipping ports. Unfortunately, Texas is an epicenter for domestic and international human trafficking as both a destination and transit hot spot for precisely those reasons.
A 2016 report from the UT Austin Institute on Domestic Violence & Sexual Assault estimated that in Texas alone, traffickers were exploiting nearly $600 million annually from victims, and with a growing population and increased border flow, that number has likely risen.
In a state of nearly 30 million residents, the same report estimates about 313,000 victims, equivalent to 1% of the population, are being trafficked in Texas at any given time. While many are minors and youth victims of sex trafficking, the majority – about 234,000 – are victims of labor trafficking. Yet, according to a 2021 state report from the Human Trafficking Institute, victims of forced labor account for only seven percent of trafficking cases brought before a court.
The numbers are shocking, overwhelming, sometimes hard to understand, and there is still so much we don't know. The 2016 study, for example, did not include adult victims of sex trafficking because so little data exists for that segment, and there is no way to substantiate data for all victims of trafficking.
Texans have not stood by idly watching this unfold. Law enforcement, state government, non-profit agencies like Refugee Services of Texas, and citizens are all stepping up to fight this epidemic, but the problem remains too severe, and the resources are too scarce right now to win this battle.
We urgently need the public's help to make up for significant budget cuts to the anti-trafficking programs operated by Refugee Services of Texas (RST). We must raise $750,000 in new funding this year, or many survivors will not get the help they desperately need.
RST's Survivors of Trafficking Empowerment Program, STEP, is the agency's anti-trafficking arm and a dedicated victim service provider for the state of Texas. STEP is designed to empower survivors in their transition to stable and independent lives. STEP serves all survivors of human trafficking – adults and minors, domestic and foreign-born, sex and labor trafficking victims.
Since 1978, Refugee Services of Texas has provided critical support services to thousands of families and survivors of trafficking from over 40 countries. RST has been serving victims of trafficking since 2004 at its anti-trafficking headquarters in Austin and has since grown to serve Houston, Dallas, Fort Worth, Amarillo, and the Rio Grande Valley.
In the federal fiscal year ending September 30, STEP statewide served 413 confirmed or potential victims of trafficking and victims of other crimes. About 39 percent of trafficking victims served were minors; 72 percent of referrals were females; and 26 percent were Americans.
These anti-trafficking efforts are now at risk because of the major shortfall in funding.
The services RST provides help fill a critical gap in addressing the issue and easing the toll of trafficking in Texas. The cost of lifetime care for survivors of trafficking in Texas is estimated at $6.6 billion, and without agencies that specifically address this enormous deficit, survivors go without critical care and basic needs.
Federal, state, and local law enforcement agencies rely on RST's 24-hour, on-call coverage to coordinate victim-centered responses when victims are identified. RST participated in 84 inspections and operations with law enforcement and other state agencies across the state in FY-2021, including sting operations targeting sex buyers as well as venues where potential victims may be recovered including massage parlors, bars, and hotels.
Often our most valuable resource is the general public. Every day there are passionate individuals, community organizations, and faith groups in Texas volunteering to support survivors, refer leads to law enforcement, and engage with RST to combat human trafficking across the state.
RST partners with more than 40 churches, mosques, synagogues, and temples to meet survivors' needs. With the tireless support of everyday Texans, we are fulfilling our mission to help survivors access immediate care, shelter, food, and clothing, as well as providing long-term housing, education, economic opportunity, and legal advocacy to help survivors reintegrate into society and become self-sufficient.
Texans often ask what they can do to help, and the truth is that non-profits and law enforcement agencies can't fight human trafficking without your support. The most impactful action an individual can take to fight human trafficking is learning how to identify the signs of trafficking and reporting it to law enforcement. Those signs can include a person's sudden or dramatic change in behavior, a person's disconnect from family and friends, a person's physical state such as disorientation or physical bruising, or a person appearing to be coached and deferring to someone who seems to be in control of the situation.
If you believe someone may be a victim of trafficking, contact the National Human Trafficking Hotline, at 1 (888) 373-7888. Never approach a suspected trafficker or feel like you have to first talk with a potential victim. It is always best to let law enforcement do their job and investigate.
We also encourage the public to get involved with agencies like RST which are working to support victims as they heal from their experiences and reclaim their lives. Volunteers at RST will complete the orientation program and may be asked to help with transportation, administrative duties, put together care packages, provide translation and interpretation services, move furniture into a new home, or present at community outreach events. RST also accepts interns working on social work or criminal justice degrees who will help provide support for our Case Managers.
Lastly, the tangible donations RST receives from donors – everything from money and gift cards to clothing and household goods – go a long way in giving a survivor of trafficking the fresh start they may otherwise never receive.
There is hope on the horizon. Human trafficking is more visible than it once was, and the network of individuals and organizations working to end this crime is helping law enforcement recover victims, catch criminals, and secure the highest conviction rate of trafficking cases in the country.
But reports to law enforcement remain a drop in the bucket and prosecutions pale in comparison. We must work to raise awareness on a statewide scale to ensure this criminal activity comes to an end and victims get the help they need.
David McKeever is the Chief Executive Officer of Refugee Services of Texas
---
This year, RST is participating in Amplify Austin to help raise and restore funds to our Survivors of Trafficking Empowerment Program (STEP). If you'd like to learn more about Amplify Austin Day and how you can get involved visit our webpage here.