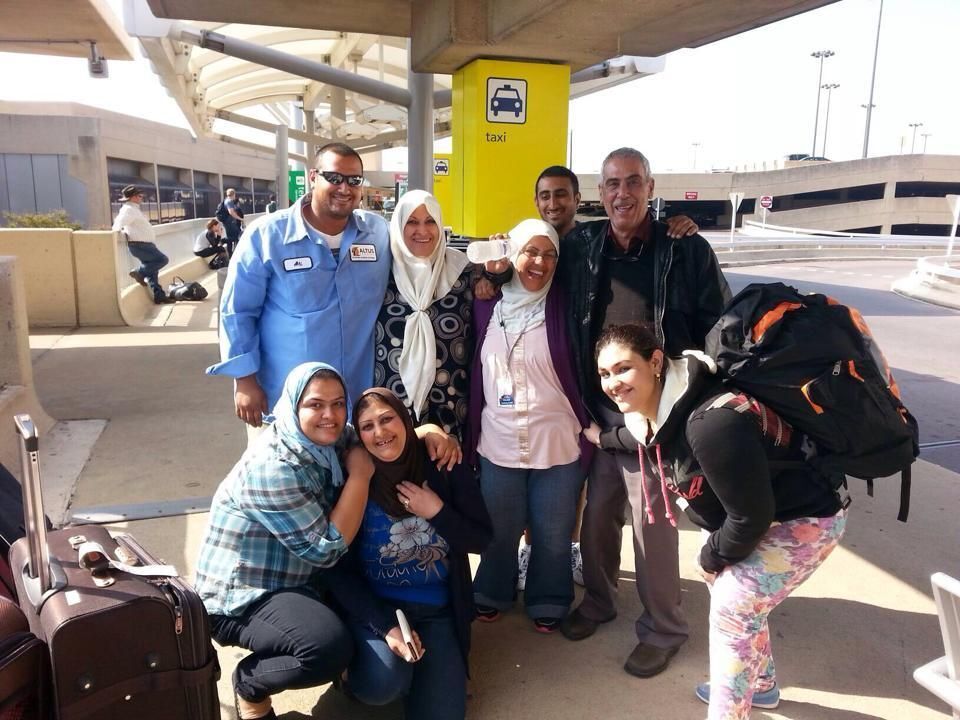 In January 2023, the U.S. State Department announced the launch of Welcome Corps – a new initiative designed to engage American citizens in the refugee resettlement program through private sponsorship of refugees. Previously, the State Department partnered primarily with non-profit agencies to provide resettlement assistance to newly arriving refugees, but through Welcome Corps, the government hopes to modernize and expand the U.S. Refugee Admissions Program (USRAP) by improving the nation's ability to serve more refugees as a solution to recent humanitarian crises in Afghanistan, Ukraine, and elsewhere. Welcome Corps is one of the most significant expansions of USRAP since the program began in 1980 and will allow everyday Americans to make a direct impact on the world and their communities by privately sponsoring refugees.

Program Overview
Welcome Corps is a program supported and sustained by a consortium of nonprofits that enables citizens to assume responsibility for the logistics and finances of helping refugees make their transition to life in the United States. About 15 countries, including Canada, have sponsored a similar program for many years with highly successful outcomes.
The new initiative is looking for groups of five or more people who are willing to sponsor a refugee family outside of the typical nonprofit model. Each group of sponsors must raise $2,275 per refugee to participate and must commit to providing the same support typically provided through a nonprofit agency, such as housing, employment, enrolling children in school, etc. The program is supplemental to the work being done through nonprofit agencies like Refugee Services of Texas, not a replacement.
The Welcome Corps model is based on the private sponsorship trial overseen by the U.S. to resettle the unexpected waves of refugees from Afghanistan and Ukraine over the past two years. In 2023, the State Department hopes to mobilize 10,000 Americans through Welcome Corps to sponsor at least 5,000 refugees and will seek additional private sponsors if this goal is met.
The program also invites community organizations and institutions to participate as "Private Sponsor Organizations" (PSOs) to mobilize, support, and oversee private sponsors.
Program Details
The Welcome Corps program will be rolled out in two phases. PHASE ONE has begun and will continue for the first six months of 2023, in which the Department of State will facilitate matches between private sponsors and refugees. PHASE TWO will begin in mid-2023 and will allow private sponsors to identify refugees to refer to USRAP for resettlement and support those refugees they have identified.
The program will be supported by the Community Sponsorship Hub, a non-profit consortium that includes Church World Service, Integrated Refugee and Immigrant Services, International Refugee Assistance Project, International Rescue Committee, and Welcome.US. This consortium will manage Welcome Corps' infrastructure, oversee vetting and certification of sponsors, provide training and additional resources to sponsors, and monitor the program to ensure privately sponsored refugees are being adequately supported.
How Do I Apply to Become a Welcome Corps Sponsor?
Individuals, groups, and organizations may get involved with Welcome Corps by visiting WelcomeCorps.org and signing up for a weekly information session. There is a simple step-by-step process to becoming a sponsor that starts with an orientation by hearing from sponsors and their experiences, establishing a group of five friends to meet the group requirement, completing background checks, training, an application, a welcome plan, and signing a commitment form. The group of five sponsors will then begin the fundraising process and submit the application.
Statements of Support
Refugee Services of Texas joins with over 200 organizations in support of Welcome Corps and the exciting new avenue it has opened up for passionate Americans to focus their resources and provide a warm welcome to refugees arriving through the U.S. resettlement program. We believe Welcome Corps will provide much-needed support to refugees who may otherwise be delayed entry into the United States and might go without the critical resources that passionate Americans can provide them when restarting their lives in a new place. Welcome Corps will help refugees and their new communities flourish by mobilizing the hearts and minds of resourceful citizens to spread the American Dream to more people than ever before.
Select Media Coverage
A new program lets private citizens sponsor refugees in the U.S. (NPR)
U.S. launches pilot program to allow private sponsorship of refugees from around the world (CBS News)
Biden Administration Invites Ordinary Americans to Help Settle Refugees (The New York Times)
Photo Description: RST staff member and family arriving in the US
Photo Use: For RST Use Only