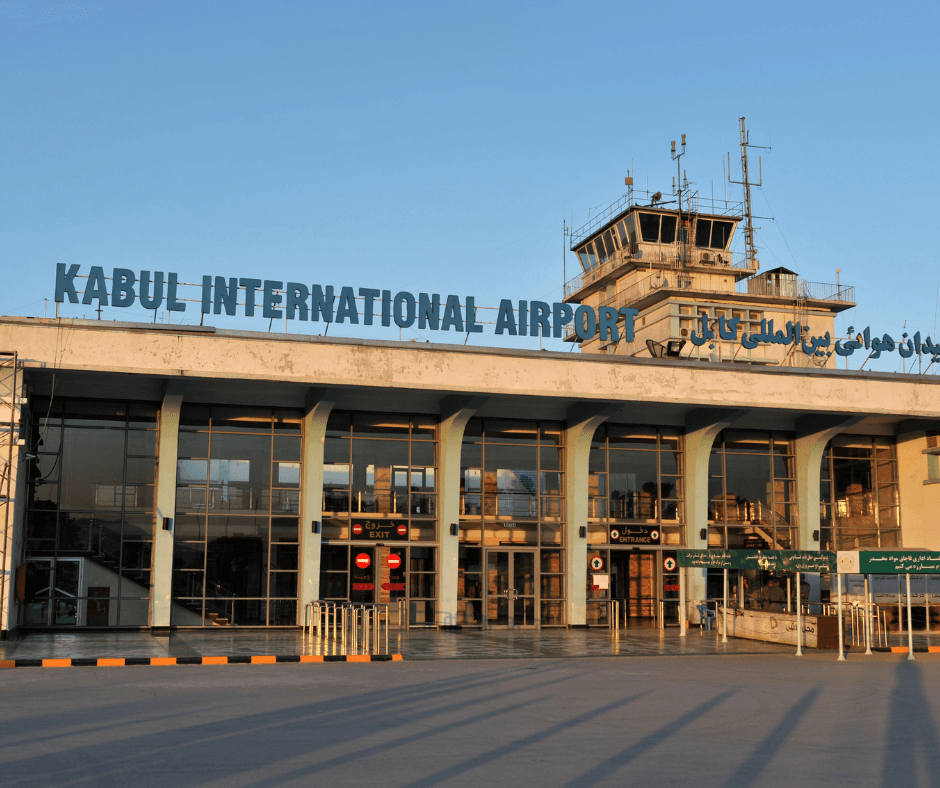 RST In-Depth
Afghan Evacuees and the Resettlement Process
1. Who are Afghan evacuees?
Afghan evacuees are people fleeing the dangerous and volatile situation in Afghanistan during the historic withdrawal of U.S. forces from the country.
Afghan evacuees are eligible for "humanitarian parole" status. This status is a temporary discretionary authorization to enter the United States that can be granted based on humanitarian or significant public benefit reasons. 
On August 26, 2021, the U.S. Citizenship and Immigration Services (USCIS) published guidance for Afghan evacuees seeking parole into the United States, and this guidance continues to be updated regularly.
Any individual can request humanitarian parole, but not everyone will be granted parole. The authority is discretionary, meaning that the Department of Homeland Security (DHS) has the choice to parole or not parole an individual.
Afghan evacuees who are granted humanitarian parole status are allowed lawful entry into the U.S., and they will be able to stay for two years.
Special Immigrant Visa (SIV) holders, or "SIVs", are those individuals who have been granted special immigrant status on account of their service to US military and/or contractors in Iraq and Afghanistan.
2. How are Afghan evacuees screened before they are resettled into the U.S.?
Under the current parole process, Afghans underwent rapid processing at Hamid Karzai airport in Kabul before being taken to military bases in the United States and in third countries, including Qatar, Bahrain, Germany, Kuwait, Spain, and the United Arab Emirates.
Afghans who are in the late stages of the SIV process and have already gone through multiple rounds of security screening are provided with quick medical screenings and then flown to the U.S., where they are paroled in.
Afghans who are not in the final stages of the SIV process, such as evacuees, must wait — potentially for prolonged periods — at military bases in third countries or in the United States to undergo robust security processing and vetting procedures. These vetting procedures are conducted by Department of Homeland Security (DHS) personnel, some already present at the military bases, and some who have been rapidly deployed.
The procedures include multiple rounds of biometric and biographic screening, and matching results with a variety of law enforcement and intelligence agency watchlists. Current and former intelligence officials with knowledge of the vetting procedures being used have described the process as "robust," "competent," and "secure." Those who do not meet strict vetting requirements are already being flagged.
Within seven days of evacuees being granted humanitarian parole, they are required to meet the following medical conditions:
Get vaccinated for MMR, polio, and one dose of the COVID vaccine, absent proof of prior vaccination;
Undergo tuberculosis testing and take appropriate isolation and treatment measures if the tuberculosis test is positive; and
Report compliance with this requirement to U.S. Citizenship and Immigration Services (USCIS) at www.uscis.gov/vaccination-status.
3. How is it determined where Afghan evacuees will be settled?
When evacuees are granted humanitarian parole status and security screening is completed, the U.S. government will arrange travel for evacuees to their final destination in the United States. They will be given an opportunity to connect with non-governmental organizations, such as Refugee Services of Texas, that operate independently from the U.S. government and that may assist in their resettlement in the United States.
Afghans who have family or friends in a particular city have one opportunity to share this information on the base. These Afghans are considered to have "U.S. Ties," and they are then typically placed in that city for their resettlement.
4. What services will Afghan evacuees be offered?
Evacuees who are granted humanitarian parole are temporarily shielded from deportation and are allowed to apply for work authorization.
Under the humanitarian parole status, evacuees are not granted visas and do not automatically gain immigration status or public benefits. In general, parolees must apply for more permanent immigration status to remain in the U.S. for longer than a short period.
Parolees may stay and work in the U.S. legally on a temporary basis, but they are not eligible for the full range of resettlement services that refugees are entitled to. They are not eligible for public benefit programs, including public cash assistance programs (RCA or TANF), medical assistance (RMA or Medicaid, with some exceptions), and SSI. Nor are they currently eligible for the R&P Program or ORR-funded programs such as Matching Grant, Refugee Support Services, or Preferred Communities. As of September 30, 2021, Afghan parolees became eligible for public benefits, cash assistance programs, medical assistance, and ORR benefits such as Matching Grant, Refugee Support Services, or Preferred Communities. 
The one-time APA per capita amount of $2,275 for evacuees includes a breakdown of $1,225 for direct assistance and $1,050 for administrative costs to the resettlement agency. The per capita amount needed to cover actual expenses is approximately $3,000 a month for a family of six.
The Department of State is working to offer parolees initial relocation assistance under the Afghan Placement and Assistance (APA) Program. The Biden administration has asked Congress to provide additional funding to assist with the resettlement of Afghan evacuees. 
Under the APA, evacuees with humanitarian parole status will be provided basic support services such as airport reception, safe housing, food supplies, seasonal clothing, pocket money for each adult, access to health services as available, enrollment in appropriate services and schooling, cultural orientation, and language services.
Legal assistance to apply for status adjustment to the extent possible is also available.
5. How can the public help Afghan evacuees?
 
The public can support evacuees by giving to resettlement agencies like Refugee Services of Texas who will be working around the clock to resettle the unprecedented number of arrivals and their families.
Evacuees arriving as humanitarian parolees need the public's support more than ever as resettlement agencies do not typically have the capacity or resources to handle unexpected case loads. You can volunteer with Refugee Services of Texas to aid newly arrived evacuees, and you can give directly to RST to fund the resettlement process. Visit RSTX.org to learn more about volunteer opportunities.
6. How do evacuees with humanitarian parole status differ from refugees?
Evacuees who are approved for humanitarian parole are virtually no different from those who have refugee status. They have both been determined to have a credible fear of serious harm if they stay in their home country, and they both undergo extreme vetting to ensure they pose no risk to U.S. national security.
Legally, however, being granted "humanitarian parole" does not confer the same rights as refugee status, in terms of either public benefits or one's path to permanent legal residence. Afghan evacuees with humanitarian parole status will need to apply for asylum or some other form of immigration relief once they arrive.
Evacuees who would otherwise be considered refugees are unable to obtain refugee status because of the suddenness with which they must flee their homes and the inability to complete the admissions and vetting process overseas.