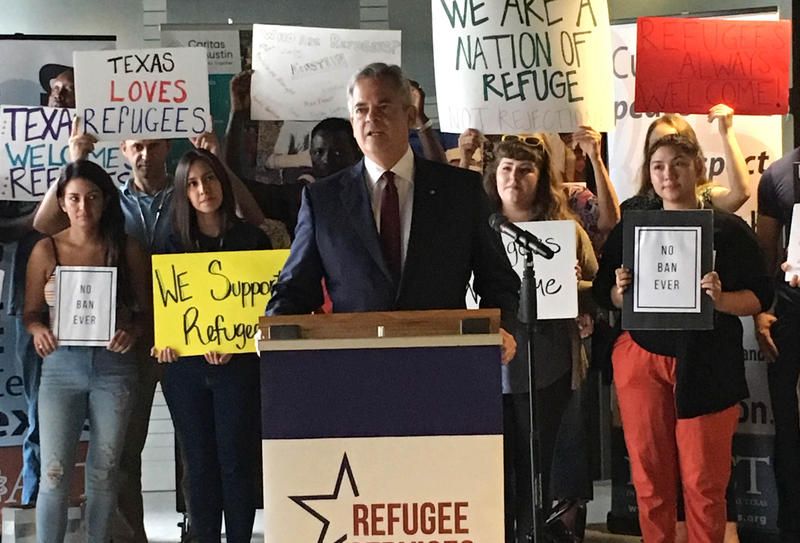 January 10, 2020
We are deeply saddened and disappointed by the decision of Texas Governor Greg Abbott to make Texas the first U.S. state to halt refugees from being resettled in 2020.
Texas has been a leader in providing safety, fresh starts, and open hearts for thousands of the world's most vulnerable children, mothers, and fathers since the U.S. refugee resettlement program began more than 40 years ago.
This devastating decision reflects an ongoing confusion between illegal immigration and border security and the American refugee resettlement program—which entails by far the most stringent vetting process in the world. Refugees are, by definition, the ones at risk of displacement, persecution, torture, and death. Refugees who arrive in the U.S. have legal documentation, have been fully vetted and security screened, and represent one of the most resilient, hard-working, entrepreneurial, and successful segments of the population.
The decision by Gov. Abbott also comes at a time the world is experiencing the worst humanitarian crisis in modern history. Now is not the time to abandon Texas' historic role in refugee resettlement; rather, this is a time to renew our commitment to helping refugees resettle in Texas.
We stand with thousands of Texas employers who hire refugees, partner organizations, faith-based groups, such as churches, and the most loyal, committed, and devoted volunteers in the nation who are deeply hurt by the Governor's decision. We respectfully ask Governor Abbott to reconsider his decision and reaffirm the historic commitment Texans have made to help and welcome refugees as these vulnerable families seek safety, peace, and opportunity as only Texans can and have for the past 45 years.