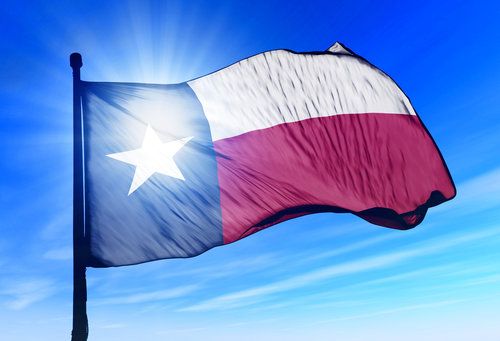 By Russell A. Smith, LMSW, CEO

When it comes right down to it, working in the refugee resettlement world is as much about
helping people as it is about investing in the nation's future. In the business of refugee
resettlement, the forecast may not always be clear, but the returns are nothing but pure hope
and joy.

Our comprehensive, client-centered approach to the successful reception and placement of
refugees, setting them on a path to achieve self sufficiency, full integration into their
communities, and a bright future for their families, has helped impact thousands of lives over
the past 40 years, and has transformed communities across Texas for the better.

After decades of resettling refugees from all over the world, we at Refugee Services of Texas
(RST) have learned that the stories that never get written are often the most inspiring and
impactful. These are the stories that remind us just how uplifting refugee resettlement can be
and how gracious and generous Texans are when it comes to welcoming the stranger.

If we could pinpoint one story line that would characterize this humanitarian calling, it would be
the story of how successful our nation's resettlement program has been, not only in providing
security and opportunity to vulnerable families, but in uniting the diverse elements of the
American people to accomplish the most successful resettlement initiative in the world.

Americans will disagree on any number of issues, but there has been one constant that has
brought us all together since it began—helping vulnerable people get to safety. This is an
important story that is too often overlooked. Yet, this truth has been so integral to the
successful resettlement of thousands of people in Texas and throughout the U.S.

When I think of important stories that never get told, I think of the 1,000 individual stories of
refugees who were granted entry to the United States for resettlement in our great state of
Texas just this year. From life-threatening situations at home to years waiting in camps for
security vetting and preliminary orientation to peace and security in a foreign land, many of
these refugees will never get to tell their blockbuster stories of survival. Nevertheless, their
resilience inspires us every step of the way to stand up and take action.
As it turns out, Americans are doing just that.

Despite the record reduction in refugee admissions to the U.S. this current year, the world is
experiencing the worst humanitarian crisis ever. In 2020, an estimated 168 million people
around the world will need humanitarian assistance, according to the United Nations.
Americans are taking note and asking us how they can help out.

At RST, we are partnering with more than 75 faith-based institutions in Austin, Houston,
Amarillo, Fort Worth, and Dallas. Last year, 2,300 volunteers helped us welcome new arrivals
and logged over 7,600 hours of service. That's a lot of community support!

In addition, RST is expanding services to survivors of trafficking, people seeking asylum, and
with unaccompanied minors and families who have been separated.

When I think of stories that will never be told but that have deeply impacted me, I think of so
many clients over the years who have embraced their new home and come to love America in
ways we will never truly grasp.

It's no wonder refugees identify with Americans, and vice versa. Most of us can trace our family
histories back to those who came to America seeking escape from oppression or hoping to find
opportunities for living a fulfilling life.

Refugees are in our DNA. They helped build this country and gave us the language of freedom
and democracy that we cherish today. We have benefited greatly from their hard work, and
now we are paying it forward to a new "first generation" that is already making their mark on
our nation.

Consider the incredible economic benefits of resettling refugees. Employers in Texas know that
the most committed and productive employees come from the refugee community, and the
outcome is always a win-win for refugees' families and the Texas economy.

We also know refugees contribute far more in taxes than they will ever receive in benefits over
their lifetimes. Refugees learn English quickly, find jobs within months of resettling in their new
community, and take great pride in contributing to a nation that has helped them in so many
ways.

There are so many reasons for hope and joy as we enter the new year, and this is only a
snapshot of the life-changing work that goes unnoticed day in and day out. We love telling
these stories, and we hope in 2020 you'll come be a part of ours.