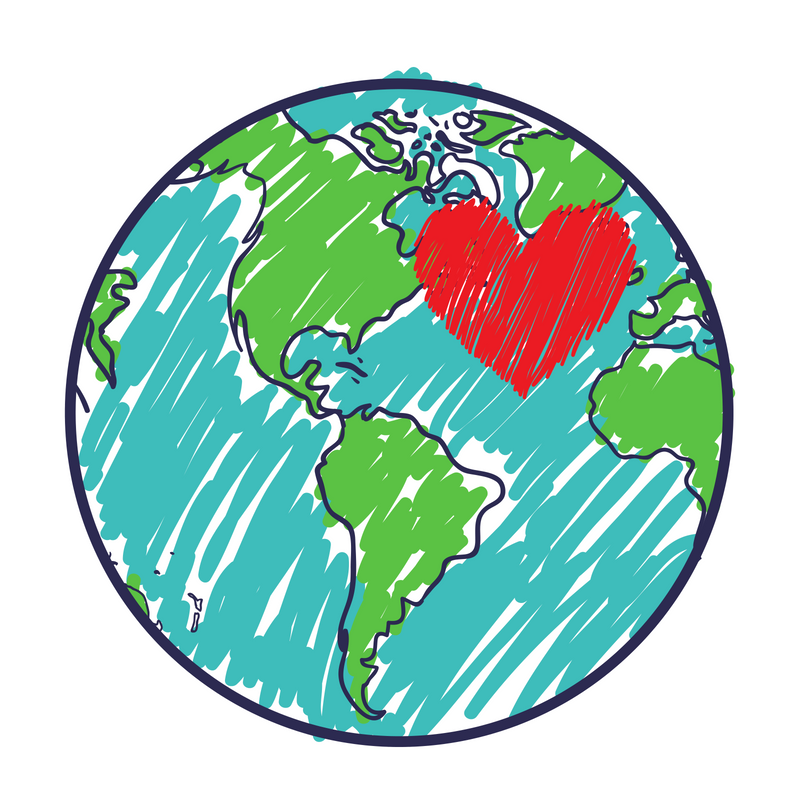 This week marks the annual celebration of World Refugee Day. 
Leading up to it, the U.S. government had targeted for criminal prosecution parents and children fleeing violence and persecution, and seeking asylum in America. This unconscionable practice resulted in tearing apart families and inflicting senseless harm on children and parents alike.
Responding to enormous public outrage at the government's family separation policy, the President issued an Executive Order, which the administration now claims has resolved the issue. It has not.
Hundreds of infants, toddlers, youths and teens have yet to be reunited with their family members. This must be done immediately.
Furthermore, the government has announced that it has asked the Department of Defense to find space on military bases to house up to 20,000 children with their parents—despite current court restrictions on standards for the detention of children and the fact that prisons are deeply detrimental children, even when they have their parents with them.
As an organization that works to facilitate the release of children from immigration detention centers, and works with the children after they have been released from the centers, we know just how traumatic and destabilizing the detention process can be and how important family is in the recovery process. As an organization that works with survivors of human trafficking, we also know how separating children from their family dramatically increases a child's state of vulnerability and the potential for them to be trafficked. 
For the past 40 years, the mission of Refugee Services of Texas has been to work with national partners and volunteer citizens to assist refugees, asylees, survivors of human trafficking, unaccompanied minors, individuals with Special Immigrant Visas, Cuban-Haitian entrants, and other vulnerable populations to integrate them into their new communities in Texas.
Tragically, the long-standing processes and programs that serve all of these vulnerable groups have come under attack over the past 18 months. And ironically, most of these programs were developed to help make the U.S. immigration process more orderly and manageable. Last year, the White House announced that 45,000 refugees would be resettled in the U.S. in 2018—half the historic average since 1980. Due to increasing bureaucratic sabotage, we now anticipate that only an estimated 20,000 refugees may arrive this year—the lowest number in the history of the U.S Refugee Admissions Program. 
Women and children constitute 75 percent of the refugees admitted to the U.S., along with victims of torture and those with critical medical needs. All refugees are vetted by at least eight U.S. government agencies, and the entire process, including interviews and biometric tests, takes 18 to 24 months. Most of the individuals in the program are coming to join family members who are already legal residents or citizens in the U.S.—mothers, fathers, siblings, sons and daughters. 
Refugees quickly become self-sufficient and productive contributors to our communities. Over the past decade, refugees brought in $63 billion more in government revenue than they accessed in benefits, according to a U.S. Department of Health and Human Services report. 
In Texas, the data is clear. Our economy depends on refugees and immigrants to fill jobs in a continuously growing job market. 
Although we speak of celebrating World Refugee Day, it is bittersweet. People become refugees when they have no choice other than to flee armed conflict or persecution, leaving behind their home to seek safety for their family. The loss they experience transcends words. A new report released by the UN High Commissioner for Refugees this week estimates that there are now 68.5 million people displaced in the world, the most ever recorded and with the largest increase ever recorded in a single year. Many of these people are from countries where resolutions to armed conflicts are nowhere in sight, nor is there any hope to return home.  
To celebrate World Refugee Day is to embrace the richness that newcomers bring to American life, to commemorate human resilience, and to applaud those becoming U.S. citizens in countless ceremonies across the country. To celebrate World Refugee Day is also to recognize the immense suffering and loss people have endured. It is by no means a day, a week, or a month to inflict intentional harm on the most vulnerable who make harrowing journeys to our country seeking safety. Most immigrant children apprehended with their families on our southern border are from Honduras, El Salvador or Guatemala, three of the most violent countries on Earth. Until that violence is addressed, people will continue to run for their lives.
We urge all Texans, and all Americans, to contact their elected Congressional leaders to demand they stand up for welcoming refugees and for protecting children and families seeking safety. No matter where they are from, families are not up for political dispute.
Aaron Rippenkroeger is CEO of Refugee Services of Texas. 
 
Source: WorldRefugeeDay2018