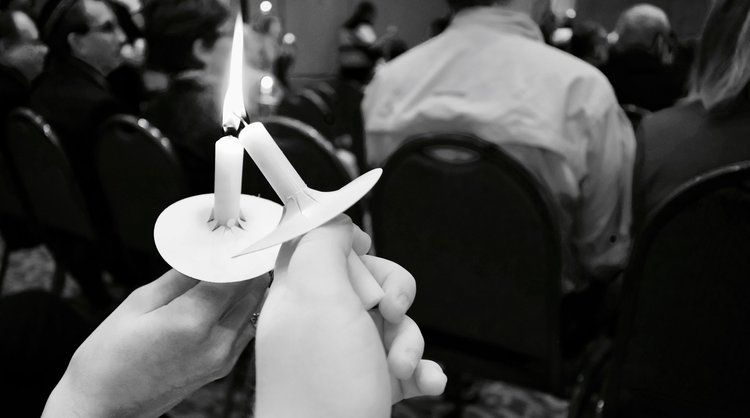 The holiday season is a time of giving. As we gather around with our friends and family we reflect on our own blessings, and feel compelled by gratitude to give back.

RST works hard everyday to serve clients and empower them to thrive in their new Texas homes. This holiday season, you can join RST in serving refugees and other displaced people. We need your support to continue doing the work we love, so we can better serve our truly remarkable clients. There are many ways to give the gift of hope to give this holiday season all of which will go toward improving and stabilizing the lives of our clients. 
A great way to great way to show your support for RST is by donating to our Newman's Own Holiday Challenge team. This year, the Newman's Own Foundation is celebrating 35 years of giving and $500 million to thousands of charities, helping millions of people. The friendly competition offers up to $500,000 in cash prizes to participating non-profits. RST is thrilled to be a part of the challenge,  help us reach our $5,000 goal by donating to the RST team here. Your can find out more about the about the challenge here and learn more about the Newman's Own Foundation here. The competition runs through Wednesday, January 3rd.
AmazonSmile is another way to support RST this holiday season. AmazonSmile is a simple and automatic way for you to support your favorite charitable organization every time you shop, at no cost to you. When you shop at smile.amazon.com, you'll find the exact same low prices, vast selection and convenient shopping experience as Amazon.com, with the added bonus that Amazon will donate a portion of the purchase price to your favorite charitable organization (RST of course). To donate to RST log-in to your amazon account through www.smile.amazon.com, select Refugee Services of Texas as your favorite non-profit, then a portion of you purchases will go to RST! Its so easy, and you'll probably do some holiday shopping on Amazon anyway, right?Then, while you're already on Amazon, you can check out RST's Amazon wish lists. Each RST office has a separate wish list specific to their clients needs. Items range from diapers to soccer balls. Even a simple tea kettle can bring warm blessings this holiday season. Here are our office wish lists: Amarillo, Austin, Dallas, Fort Worth, Houston.
STEP is the Survivors of Human Trafficking Empowerment Program at the RST Austin and Armarillo offices. The Survivors of Trafficking Empowerment Program (STEP) is designed to help survivors of trafficking throughout their transition to stable, independent lives. This year the STEP program is asking volunteers to sponsor a family by purchasing the gifts on each family's wish list. We only have a small handful of families left that still need a sponsor. Help us make sure all of our STEP families get what they need this holiday season. For more information and to sign up to adopt families contact Sofia Alarcon the RST Austin STEP Outreach Coordinator at salarcon@rstx.org. All gifts are needed by December 16. Learn more about the STEP program here.  
If the holiday season had you running all over the place leaving you no time to donate, don't worry! There's still plenty of time for an end of year donation. Any donation given to RST by 12/31/2017 will count as charitable tax deductions on your 2016 taxes. Proceeds of end of year giving will go towards helping refugees, asylees and survivors of human trafficking in the new year. You can donate to RST here.