Austin Volunteer Coffee Social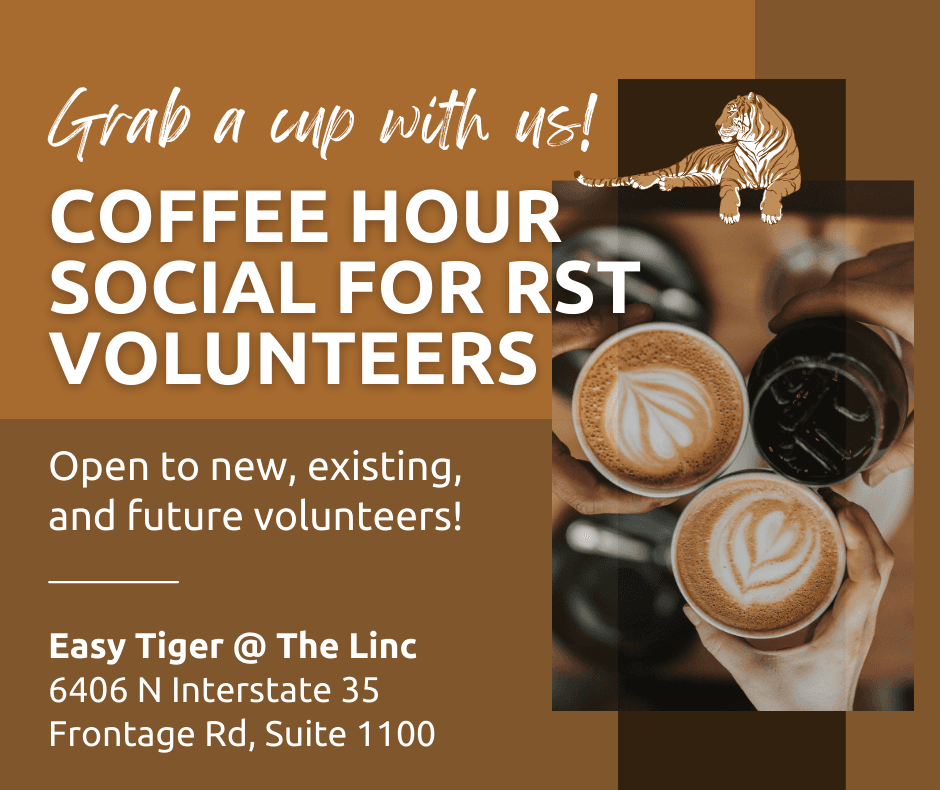 Volunteers are the backbone of RST. We would like to create a monthly space for you all to grab a cup of coffee, socialize, and meet other volunteers. This public event is open to current volunteers, previous volunteers looking to get reinvolved, or anyone who may have just stumbled upon this event and wants to learn more about volunteer involvement at RST! We would love to meet you, hear your ideas to improve the volunteer experience, build new opportunities to volunteer, and ultimately create a welcoming space to get to know each other!
Please RSVP on Facebook at the link below and reach out to Sayeda at srasul@rstx.org with any questions. We hope to see you there!