Book Club: Asylum: A Memoir & Manifesto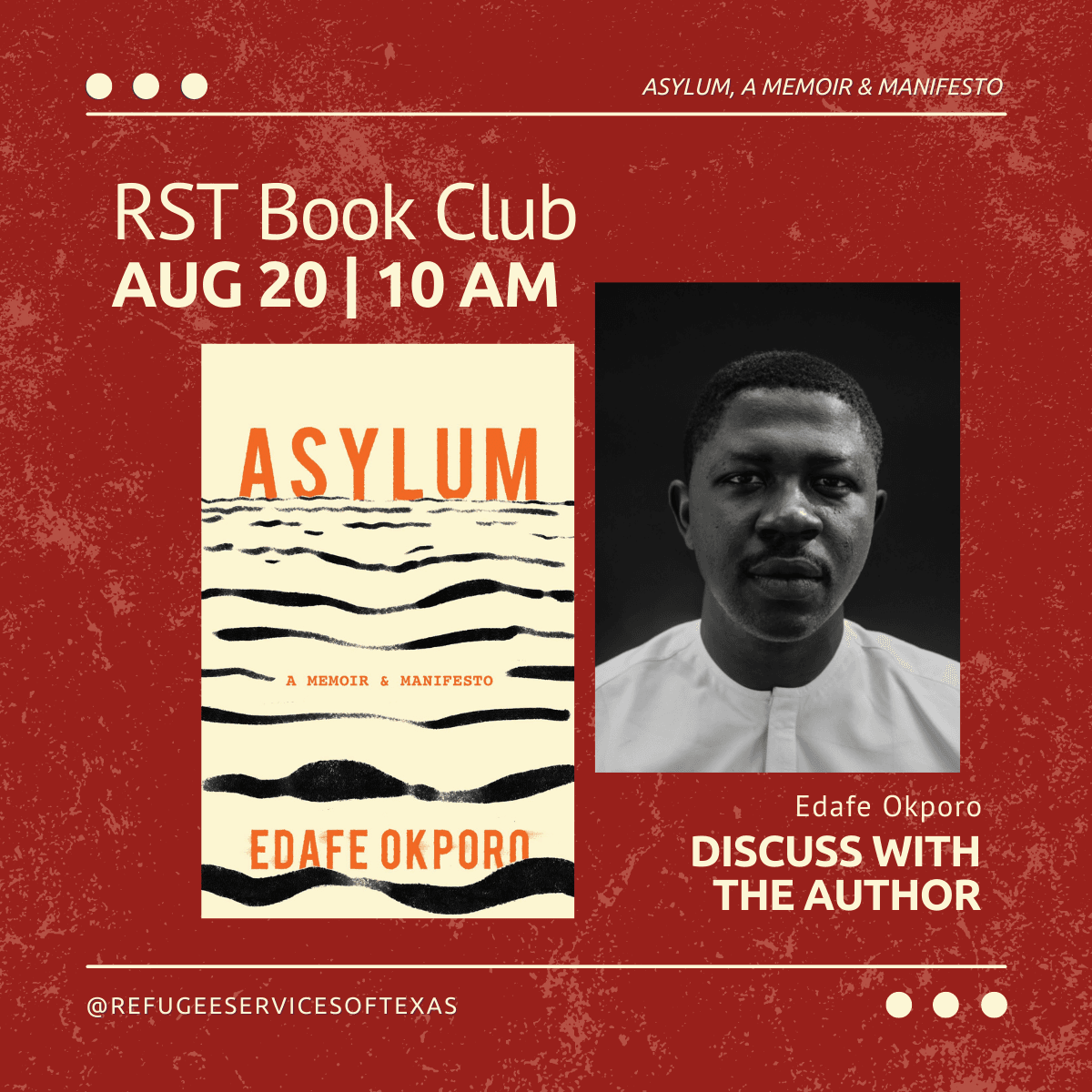 Join us on 8/20 at 10:00 am for RST's Book Club featuring Asylum: A Memoir & Manifesto and author Edafe Okporo.
Asylum is Edafe's eye-opening, thought-provoking memoir and manifesto, which documents his experiences growing up gay in Nigeria, fleeing to America, navigating the immigration system, and making a life for himself as a Black, gay immigrant. Alongside his personal story is an urgent call to action—not only for immigration reform but for a just immigration system for refugees everywhere. This book imagines a future where immigrants and asylees are treated with fairness, transparency, and compassion. It aims to help us understand that home is not just where you feel safe and welcome but also how you can make it feel safe and welcome for others.
We'll start our Saturday Book Club with a Q&A portion with Edafe led by RST's Senior Director of Development Ashley Faye, and then enter into smaller breakout rooms to more deeply discuss the book and its content! We encourage you to attend even if you have not yet read the book. You will want to after hearing from Edafe, himself. Please register in advance at the link provided.
You can purchase your copy of Asylum: A Memoir & Manifesto at the link below!