RST Book Club: Plated Stories: Legacies from Home to Table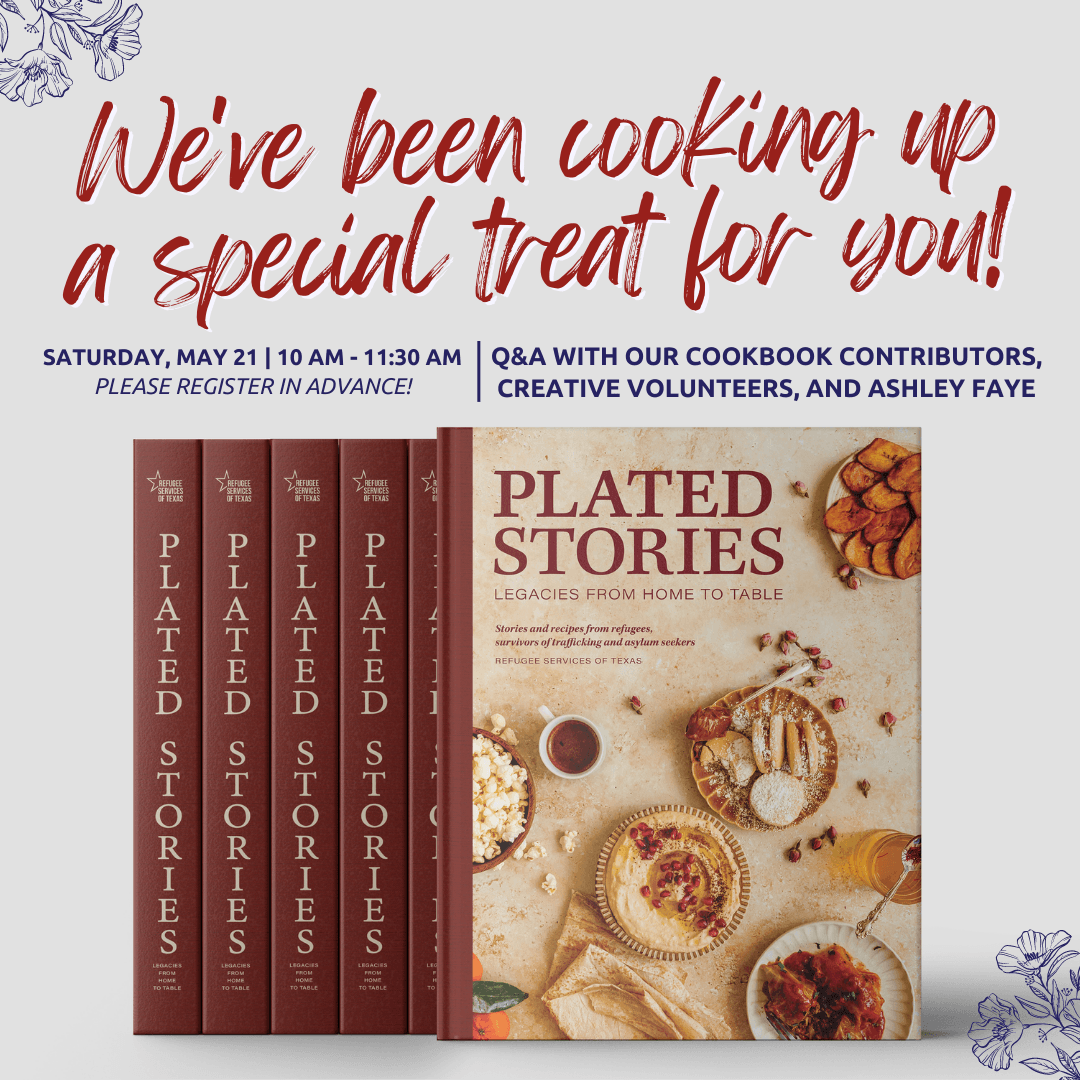 Refugee Services of Texas invites you all to our book club featuring Plated Stories: Legacies from Home to Table which features over 20 stories and 50 recipes shared by refugees, survivors of trafficking and asylum seekers across the state of Texas. During this event, you will hear from members of the creative team as well as some of the formerly displaced persons who have so kindly contributed their recipes and stories. Please register for the event in advance at the link above. Once you register, you will receive the link to the event!
If you are interested in pre-ordering the cookbook you can navigate to the "Make an Impact" Tab and click on "Order a Cookbook!"
We look forward to seeing you all there!