CSR Roundtable Discussion hosted by Something Good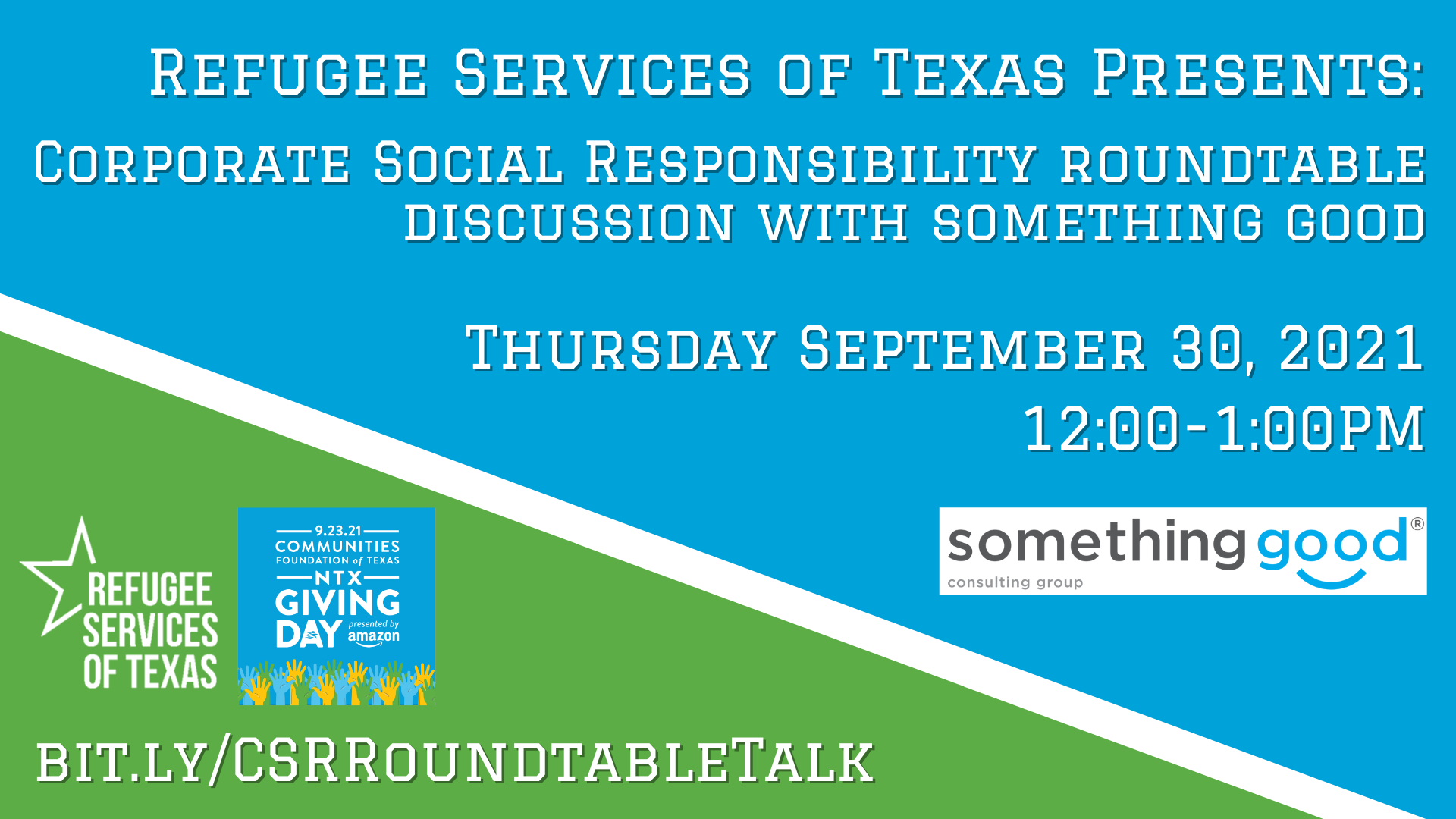 After hearing from the experts at RST's CSR Panel Discussion hosted on September 23, we've partnered with Michelle and Tyler Riddell of Something Good to bring you part II of the Corporate Social Responsibility series!
Join us on Thursday, September 30 at NOON to partake in a roundtable discussion with other business leaders throughout Texas and explore ways to employ the concepts learned in your own organizations. If you play any part in the corporate world, this event is for YOU!