Corporate Social Responsibility Panel Discussion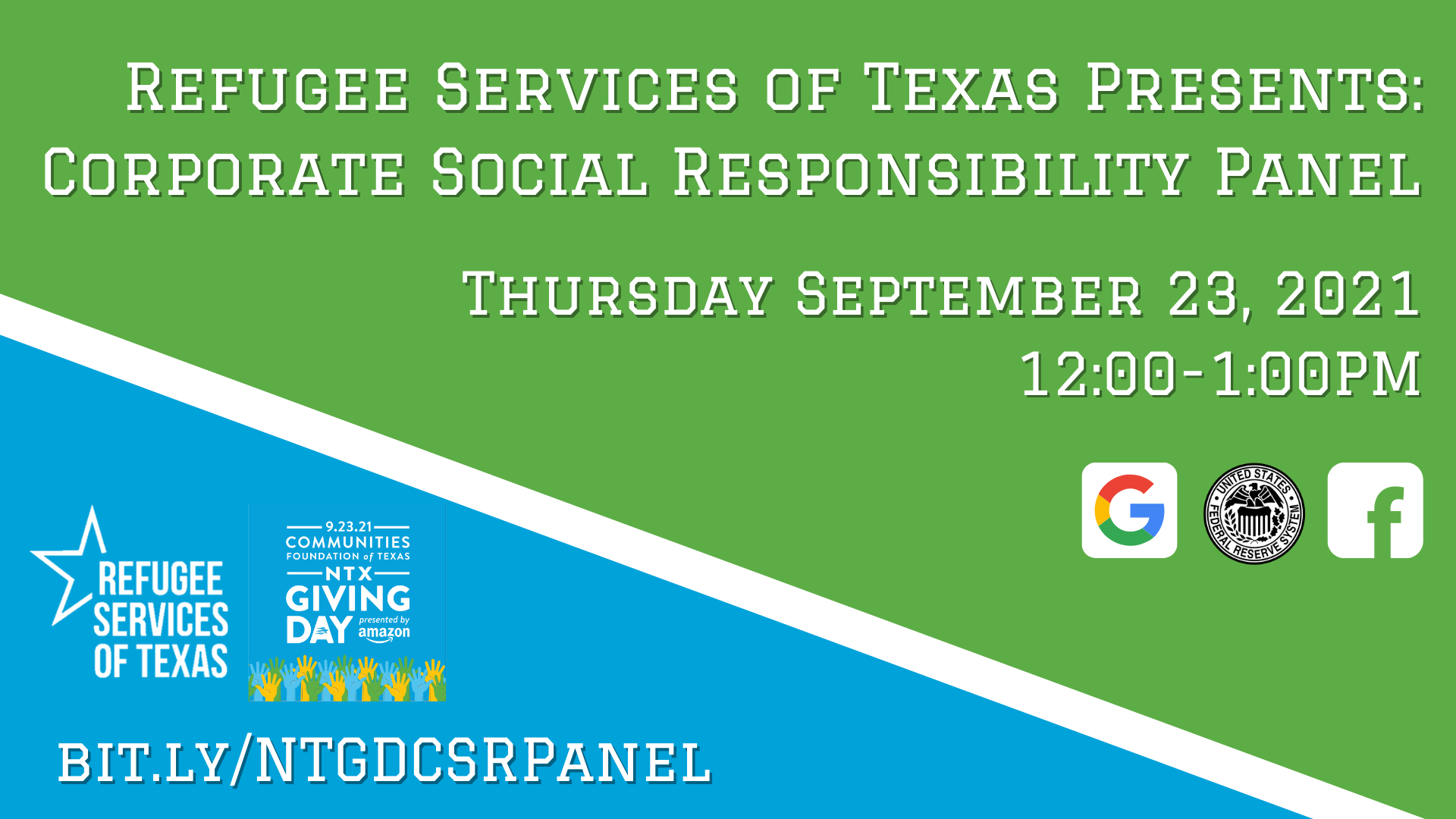 Refugee Services of Texas is proud to welcome our corporate partners at Facebook, the Dallas Federal Reserve, and Google to discuss and explore their journey towards better corporate social responsibility.
You will hear from the experts to answer the most common questions asked: what is it, what are the benefits to you, and how can you implement it in your organization?
Panelists include:
Jenna Dillenback, Community Engagement Advisor at the Federal Reserve Bank of Dallas
Daniel Stambaugh, Project Manager at Facebook
Daniela Herrera, Partner Operations Manager at Google
We also invite you to join us on Thursday, September 30th to partake in a roundtable with other business leaders throughout Texas and explore ways to employ the concepts learned in your own organizations!