World Refugee Day- Volunteer at the New Leaf Farm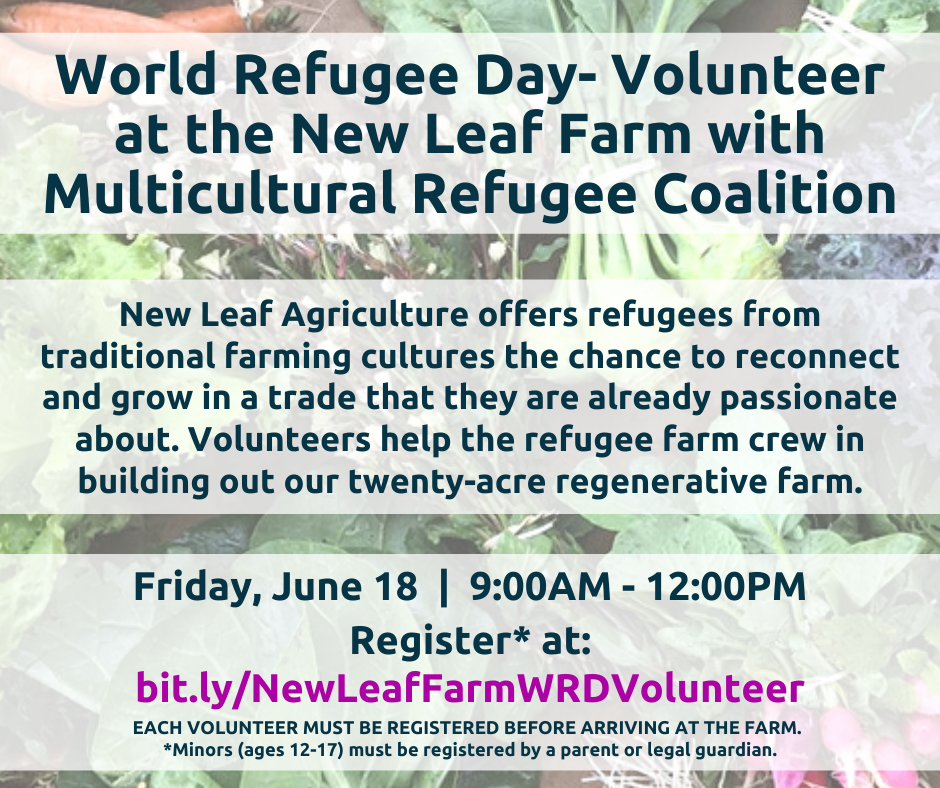 New Leaf Agriculture offers refugees from traditional farming cultures the chance to reconnect and grow in a trade that they are already passionate about. Volunteers help the refugee farm crew in building out our twenty-acre regenerative farm.
Join us at New Leaf Farm on Friday, June 18th from 9AM-12PM with the Multicultural Refugee Coalition for a Volunteer Day in celebration of World Refugee Day!
Volunteers might do a variety of tasks such as creating farm pathways, establishing cover crops, forming new beds, harvesting, and many other things while working alongside our New Leaf crew.
NOTE: EACH VOLUNTEER MUST BE REGISTERED BEFORE ARRIVING AT THE FARM. -- Minors (ages 12-17) must be registered by a parent or legal guardian.