Amplify Austin 2021 Kickoff Event: A Night at the Drive-In!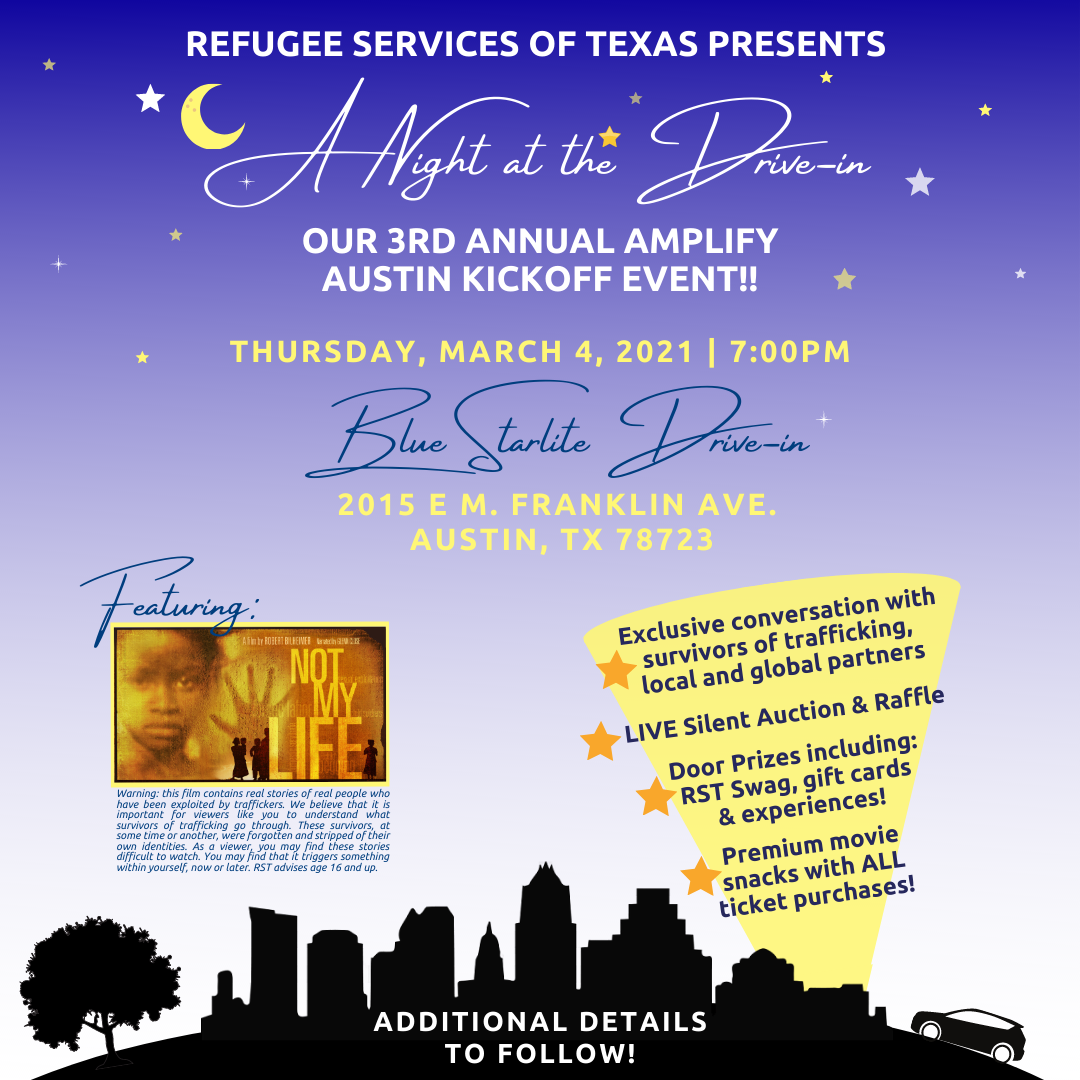 Join RST on Thursday, March 4th at 7pm for A Night at the Drive-In for an incredible film screening plus a virtual silent auction & raffle!
We'll screen the award-winning film Not My Life at the Blue Starlite Drive-in, followed by a discussion + Q&A with two survivors of trafficking. Not My Life explores the experience of survivors of human trafficking internationally as well as in the U.S.
This special event will be in-person with limited tickets available (1 ticket = 1 car slot/4 persons per car), but we will be streaming our discussion + Q&A online for anyone to join the conversation!
Keep an eye out for more details and link to grab your tickets starting February 12th!