Donor Advised Funds: A Conversation with RST and AMCF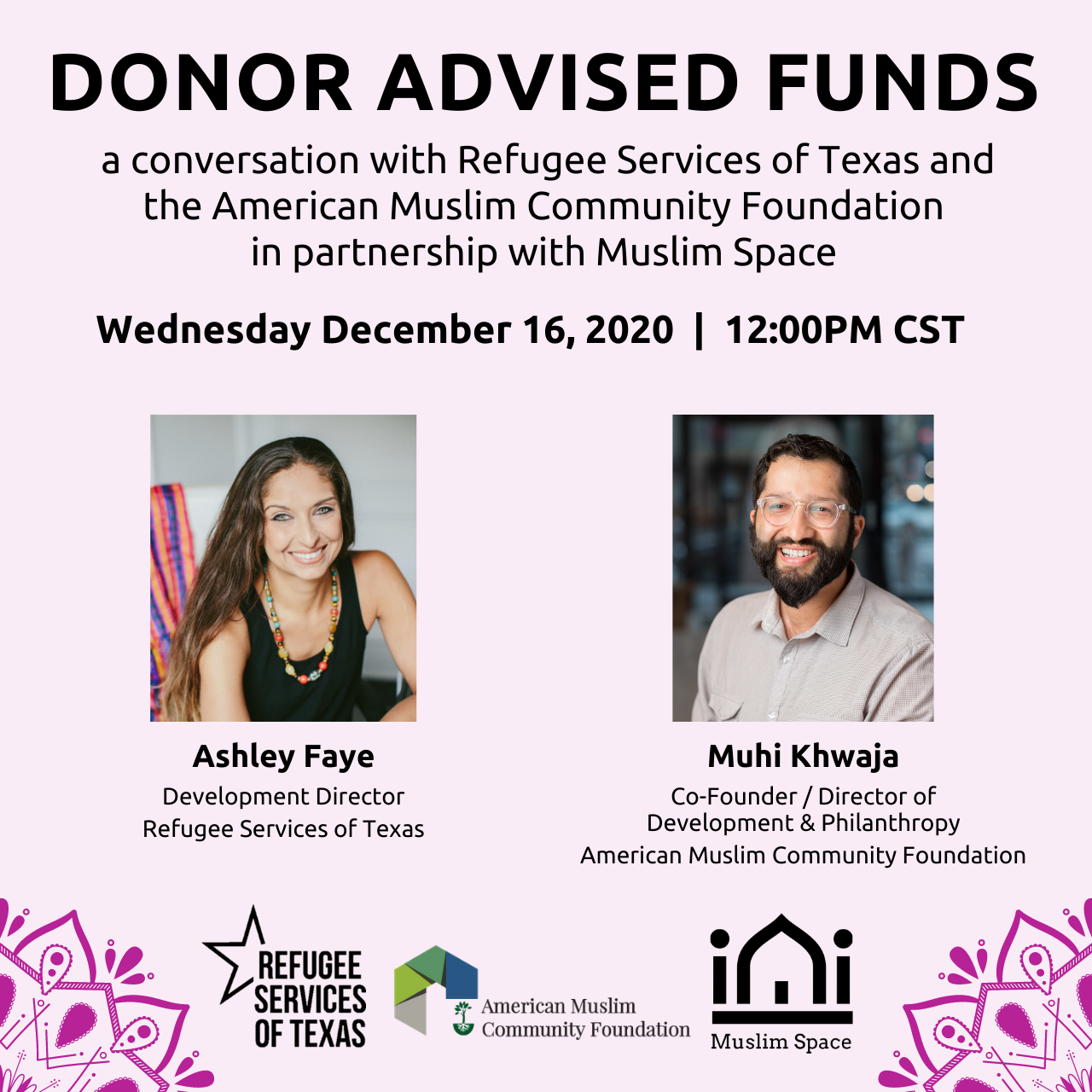 Join Refugee Services of Texas (RST) and the American Muslim Community Foundation (AMCF) for a Donor Advised Funds Webinar in partnership with Muslim Space.
We'll start our conversation with Refugee Services of Texas' Development Director, Ashley Faye to learn more about the services RST has to offer and an update on their work around helping refugees and asylees.
The second half of our discussion will be with Muhi Khwaja, AMCF's co-founder and Director of Development & Philanthropy, about how nonprofits and donors can benefit from partnering with AMCF for donor-advised funds, giving circles, endowments, & more.
We'd love to hear from you beforehand to know if you have any specific questions you'd like addressed from either one of our webinar hosts or partner. Please send all comments and questions on or before December 13th to dallas@rstx.org. We look forward to seeing you in December!