RST's Virtual Saturday Book Club: The Boy Refugee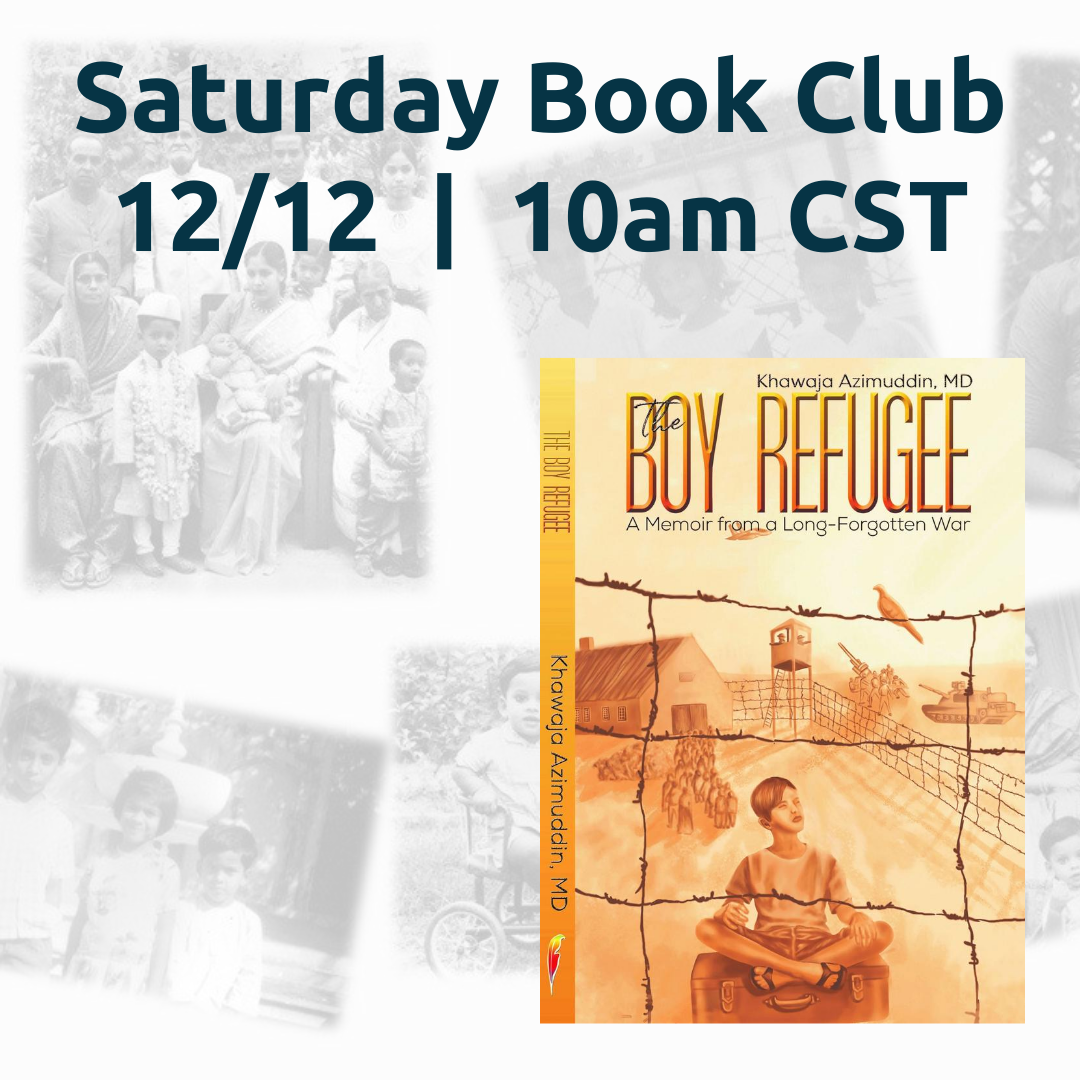 Join us on Saturday, December 12th at 10:00AM CST for our Saturday Book Club to take a closer look into The Boy Refugee by Dr. Khawaja Azimuddin. The Boy Refugee is the story of a young refugee boy in the aftermath of the Indo-Pakistani War of 1971. The story chronicles his escape from war-ravaged Bangladesh to the relative safety of a barbed-wired internment camp in the foothills of the Himalayas, his day-to-day life as a civilian prisoner of war, and his thousand-mile, two-year-long journey back to Pakistan.
We'll start Saturday's book club by hearing from Dr. Khawaja Azimuddin himself with a Q&A lead by RST's Development Director Ashley Faye, and break into smaller community groups after to discuss the story of The Boy Refugee even further!