The Meaning and Purpose of International Human Rights Day: a conversation with RST & HRI of North Texas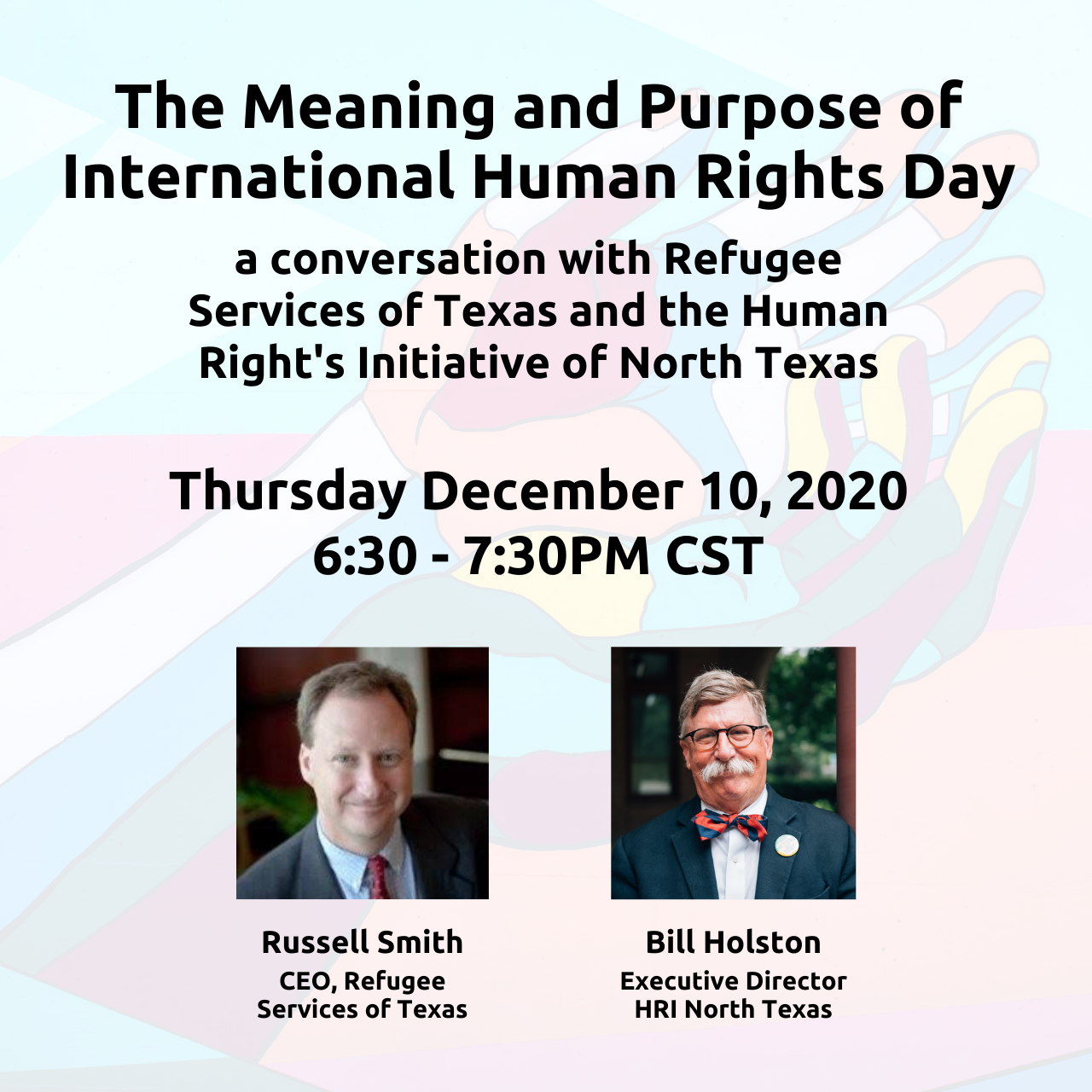 Join Refugee Services of Texas (RST) alongside the Human Rights Initiative of North Texas (HRINT) for a conversation about the meaning of International Human Right's Day!
We'll be joined by RST's CEO, Russell Smith, and HRINT's Executive Director, Bill Holston.
Bring your questions, comments and be part of the conversation this International Human Right's Day on Thursday, December 10th at 6:30PM!