North Texas Giving Day Virtual Film Screening + Panel Discussion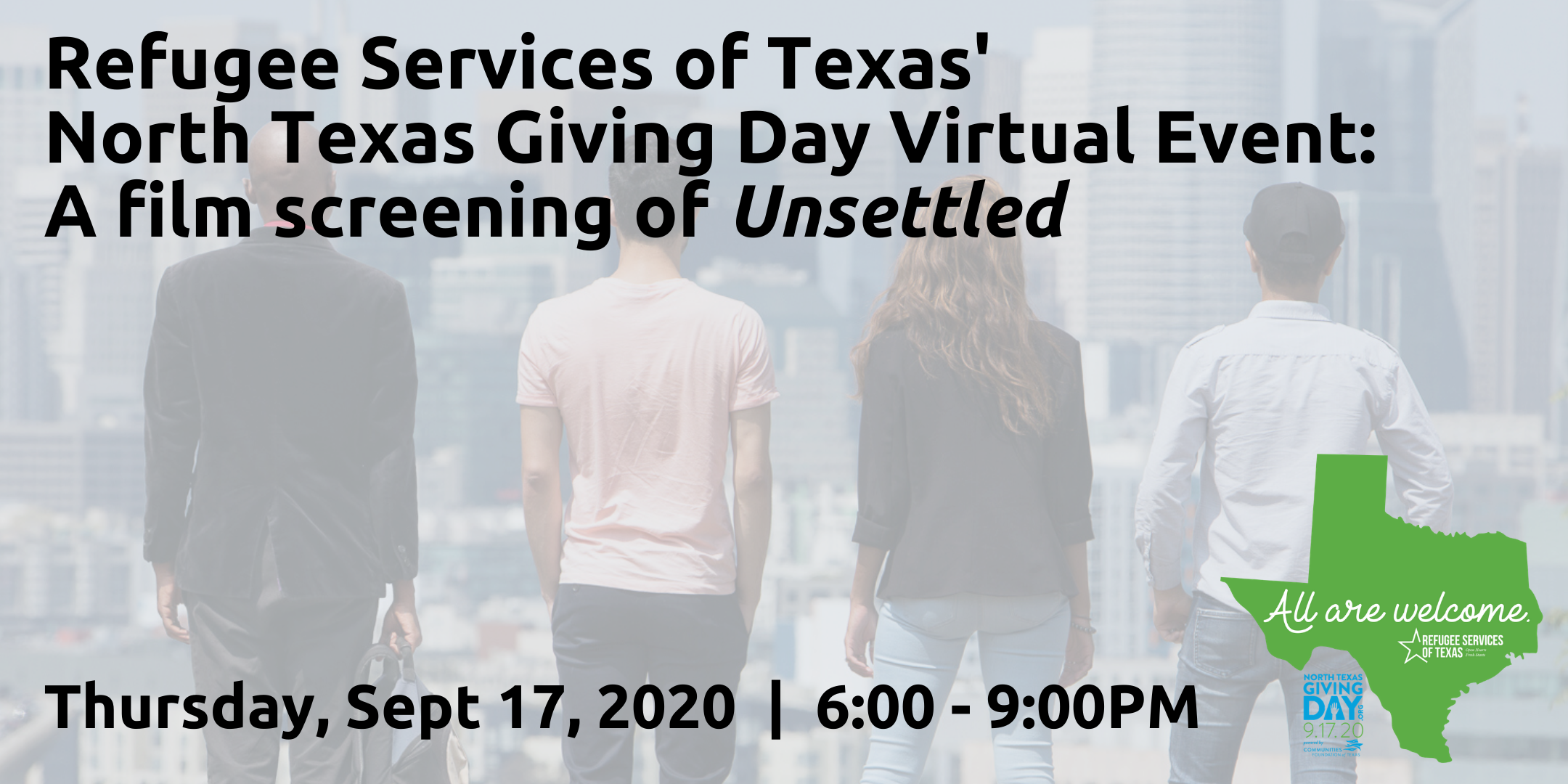 Refugee Services of Texas Presents: A screening of Unsettled followed by a panel discussion with refugee and asylee clients, community resource partners and RST staff.
Unsettled is a feature-length documentary revealing the untold stories of LGBTQ refugees and asylum seekers who have fled intense persecution from their home countries and who are resettling in the United States. Unsettled humanizes a group few people know who are desperately trying to create new and safer homes.
*RST advises screening for ages 16 and up*
Thursday, September 17, 2020
in your home!
Event Schedule:
5:30 PM: Exclusive Discussion with Special Guest* + raffle starts
6:00 PM: Ethiopian Coffee & Popcorn Ceremony demonstration
6:30 PM: Film Screening begins, raffle ends
8:00 PM: Film Screening ends, Panel Discussion begins
9:00 PM: Winners announced LIVE/Program concludes
*sponsor event