RST's Virtual Book Club: City of Thorns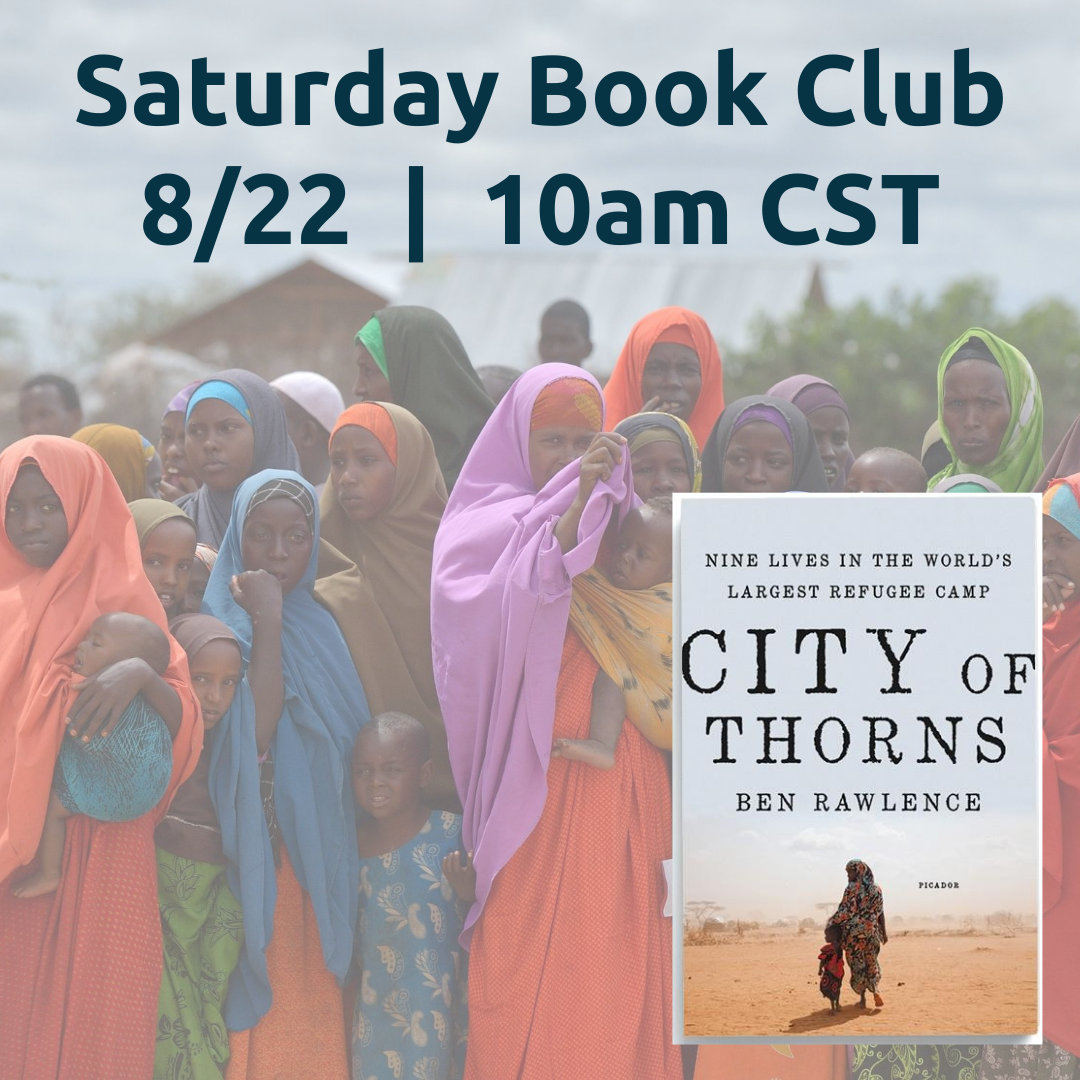 Join us on Saturday, August 22nd at 10:00AM CST for our Saturday Book Club launch as we dive into the book City of Thorns by Ben Rawlence. City of Thorns interweaves the stories of nine individuals over the course of four years to show what life is like in the world's largest refugee camp.
We'll kick off Saturday's book club by hearing from Ben Rawlence himself with a Q&A lead by RST's Development Director Ashley Faye, and break into smaller community groups after to discuss how City of Thorns impacted us even further!