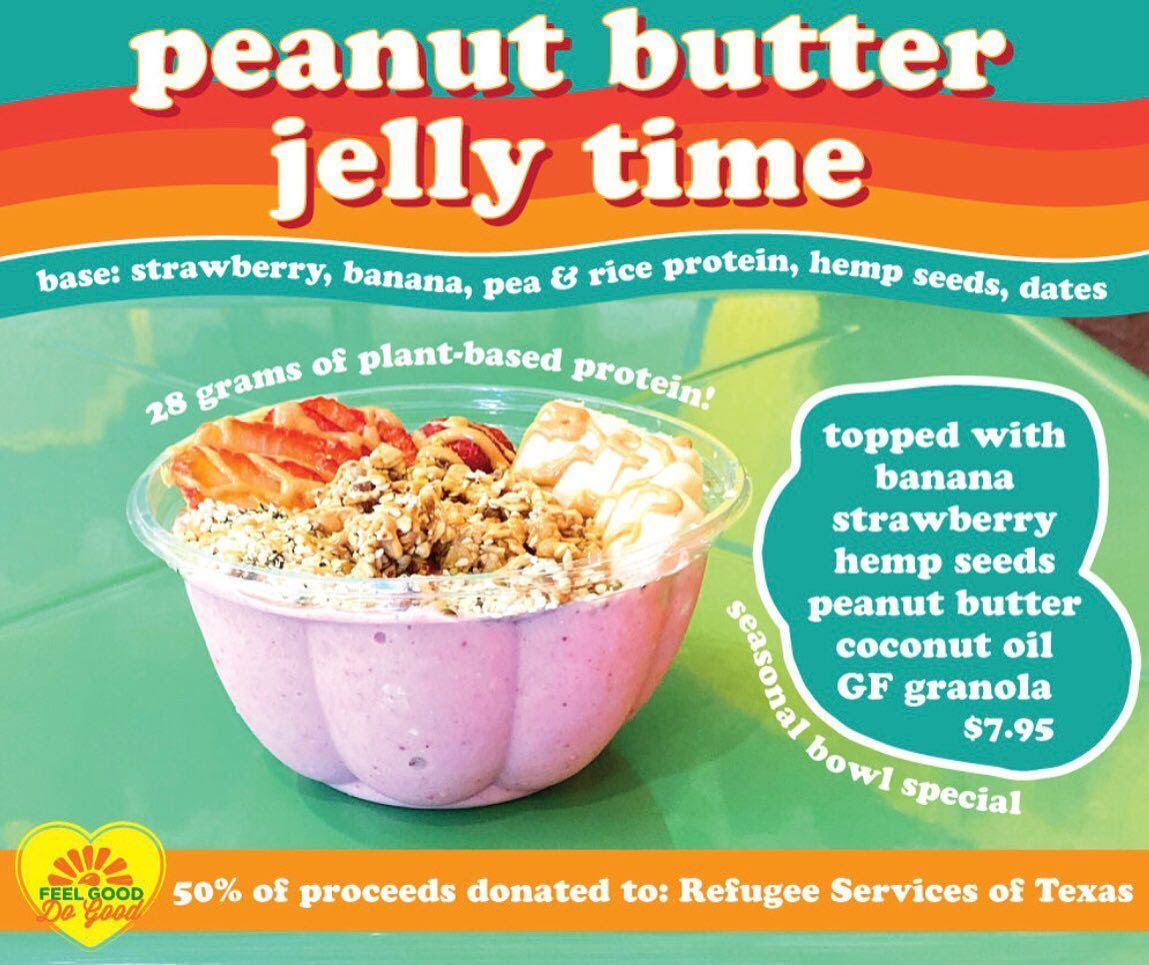 We're starting the New Year off in partnership with JuiceLand for their YUMMY new Peanut Butter Jelly Time bowl!
50% of proceeds from this seasonal bowl will go to RST to help us continue to welcome refugees and survivors of trafficking to the communities we serve in!
Start your new year off with a healthy snack while also serving your community!