Amplify Austin 2022 kickoff event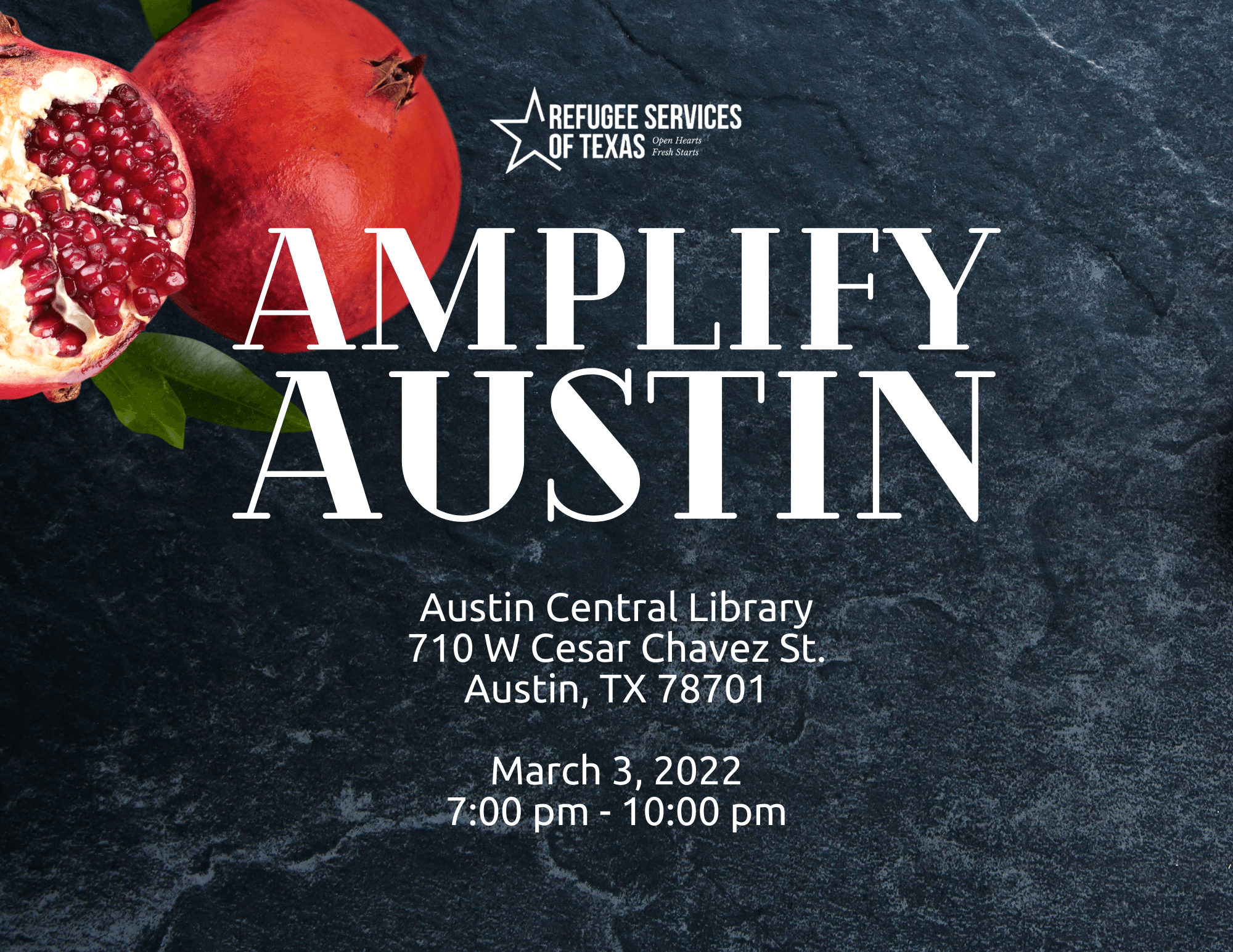 Join RST on Thursday, March 3rd at 7 pm for an evening of cuisine and community through stories from refugees, asylum seekers and survivors of trafficking. More details to come!
Plated Stories, a Virtual RST Amplify Austin Event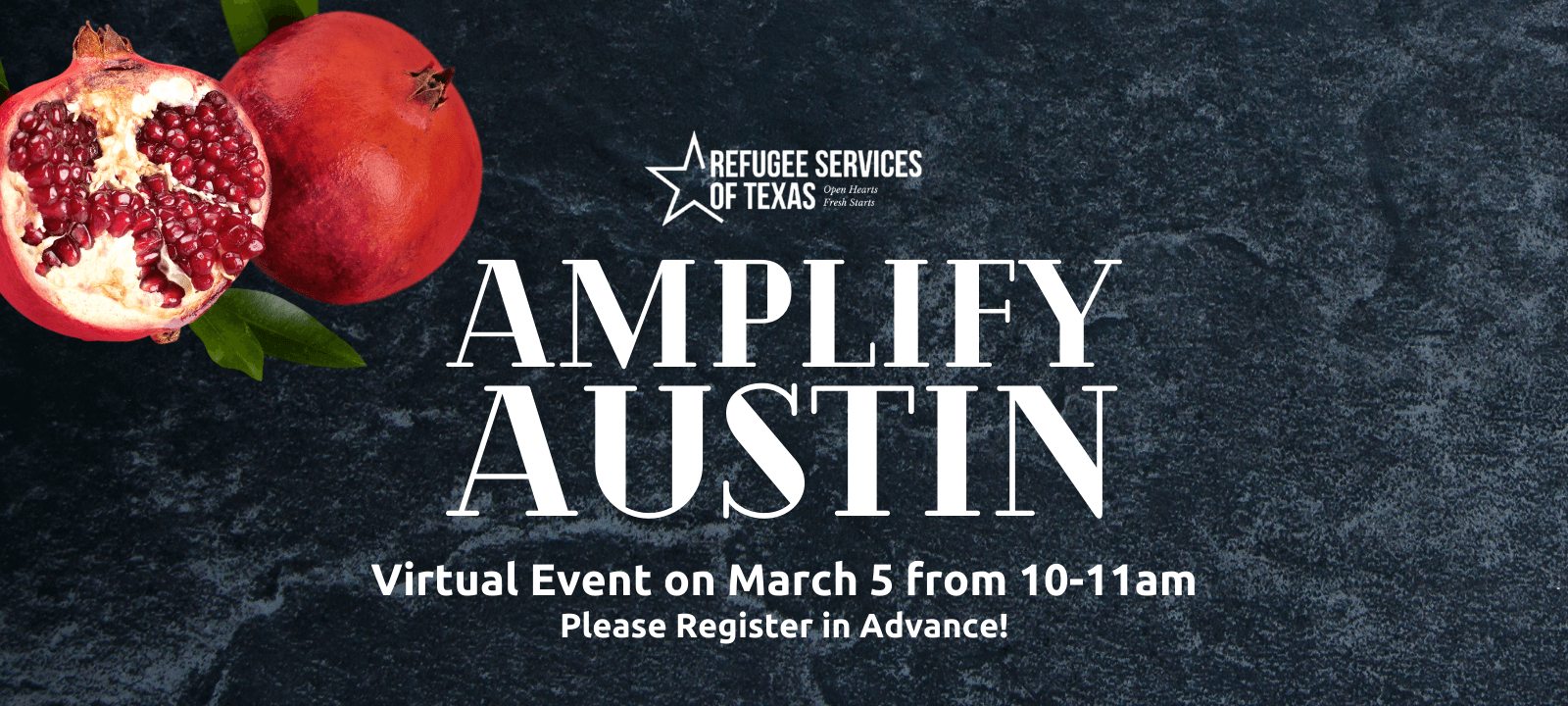 Refugee Services of Texas invites you to a virtual event following Amplify Austin where we will share event highlights, updates from RST, and provide a sneak peak of our upcoming cookbook, "Plated Stories." Join us for a discussion about the book, with Development Director Ashley Faye, and hear of its importance told from a refugee's perspective. We will then have time for questions and conversations from attendees. Thanks and we hope to see you there!
San Antonio Volunteer Orientation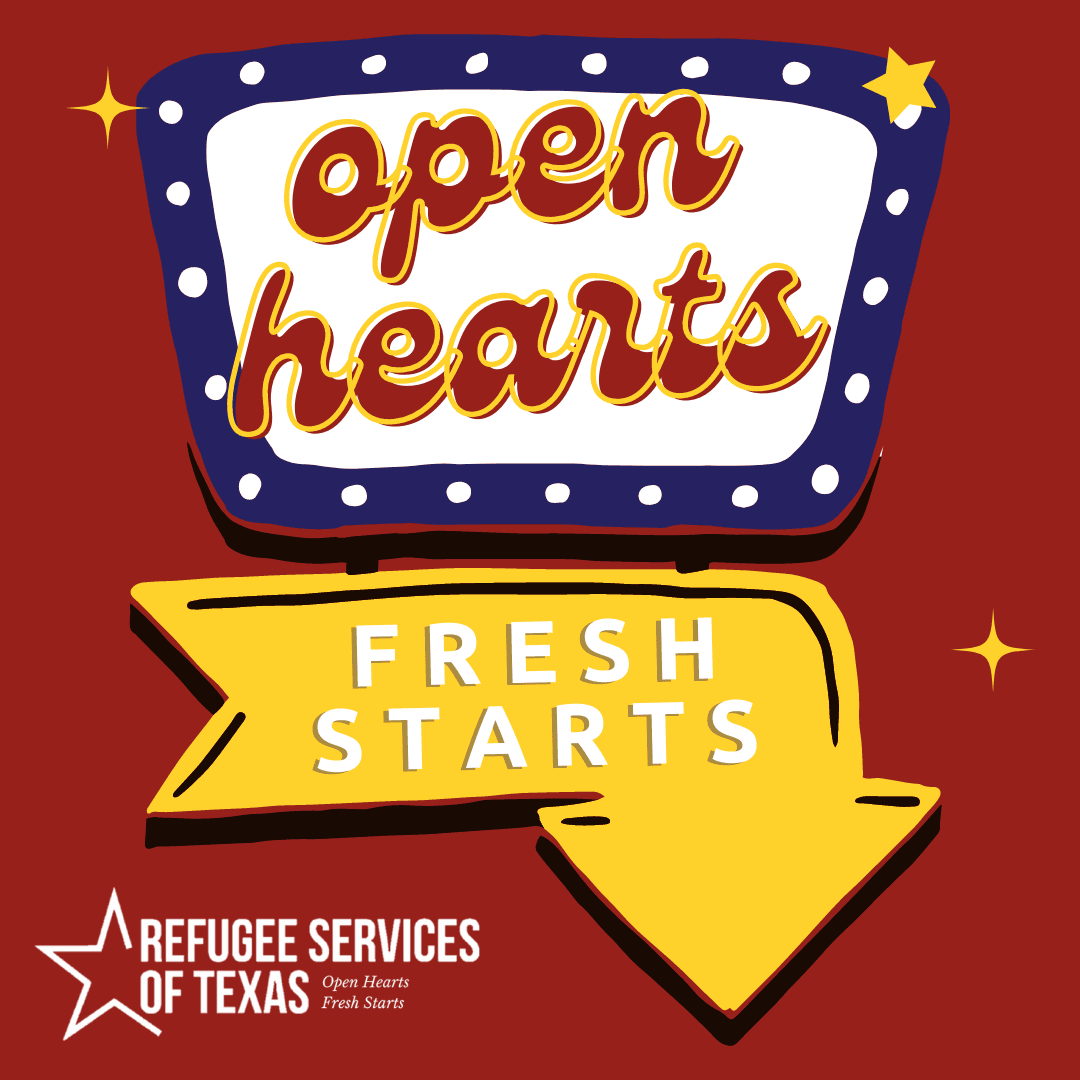 Please contact Sarahi for more information and how to sign-up for San Antonio's Volunteer Training. We hope to see you there!