August Saturday Book Club: Enrique's Journey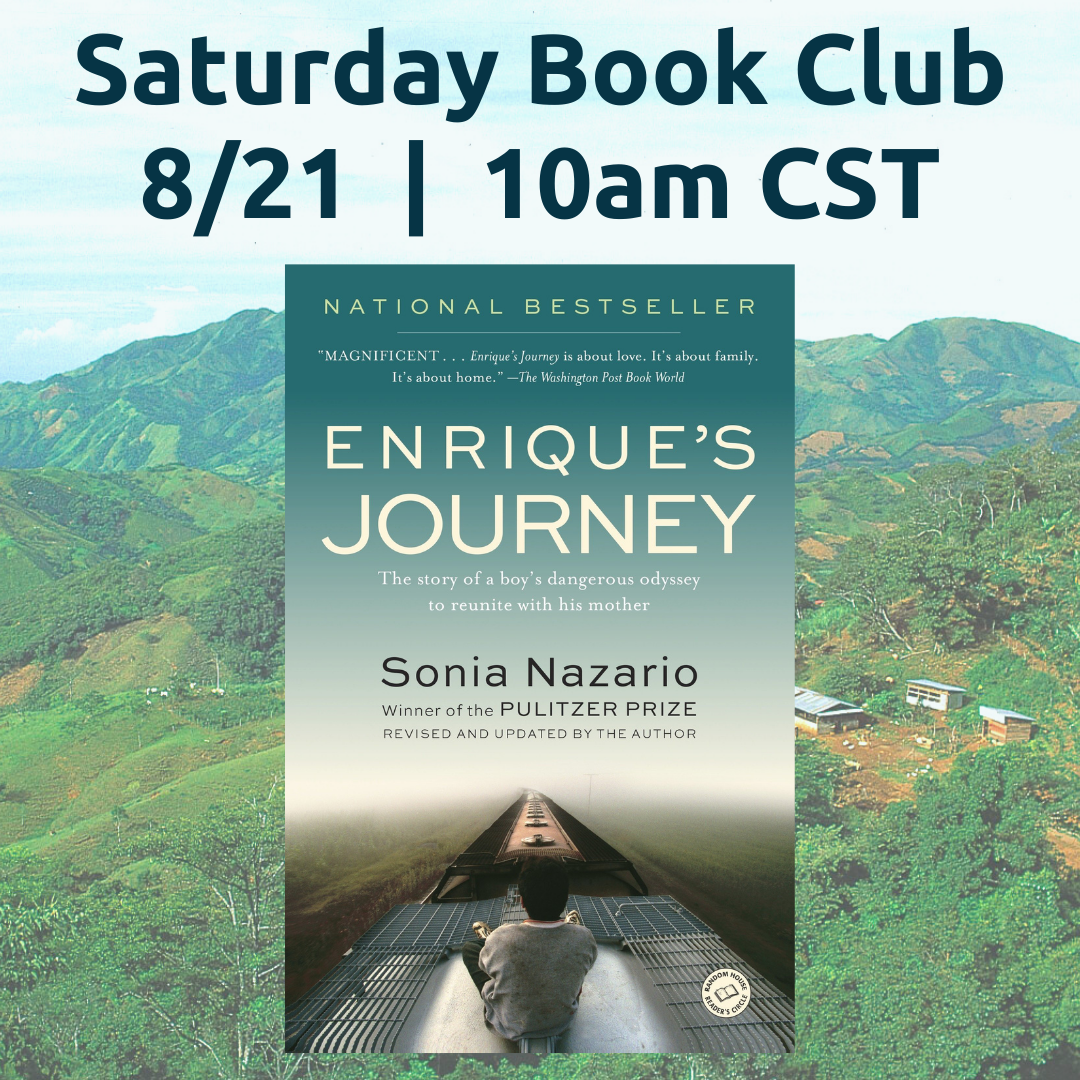 Dive into Enrique's Journey with RST for our August Saturday Book Club!
Enrique's Journey recounts the unforgettable quest of a Honduran boy looking for his mother, eleven years after she is forced to leave her starving family to find work in the United States. Braving unimaginable peril, often clinging to the sides and tops of freight trains, Enrique travels through hostile worlds full of thugs, bandits, and corrupt cops. But he pushes forward, relying on his wit, courage, hope, and the kindness of strangers.
Grab your copy to read on Amazon and register to join RST with author Sonia Nazario on Saturday, August 21st through our link above!
#EnriquesJourney #SaturdayBookClub #bookclub #welomerefugees #standwithasylees #fighthumantrafficking #allarewelcome #openheartsfreshstarts