Amplify Austin 2021 Kickoff Event: A Night at the Drive-In!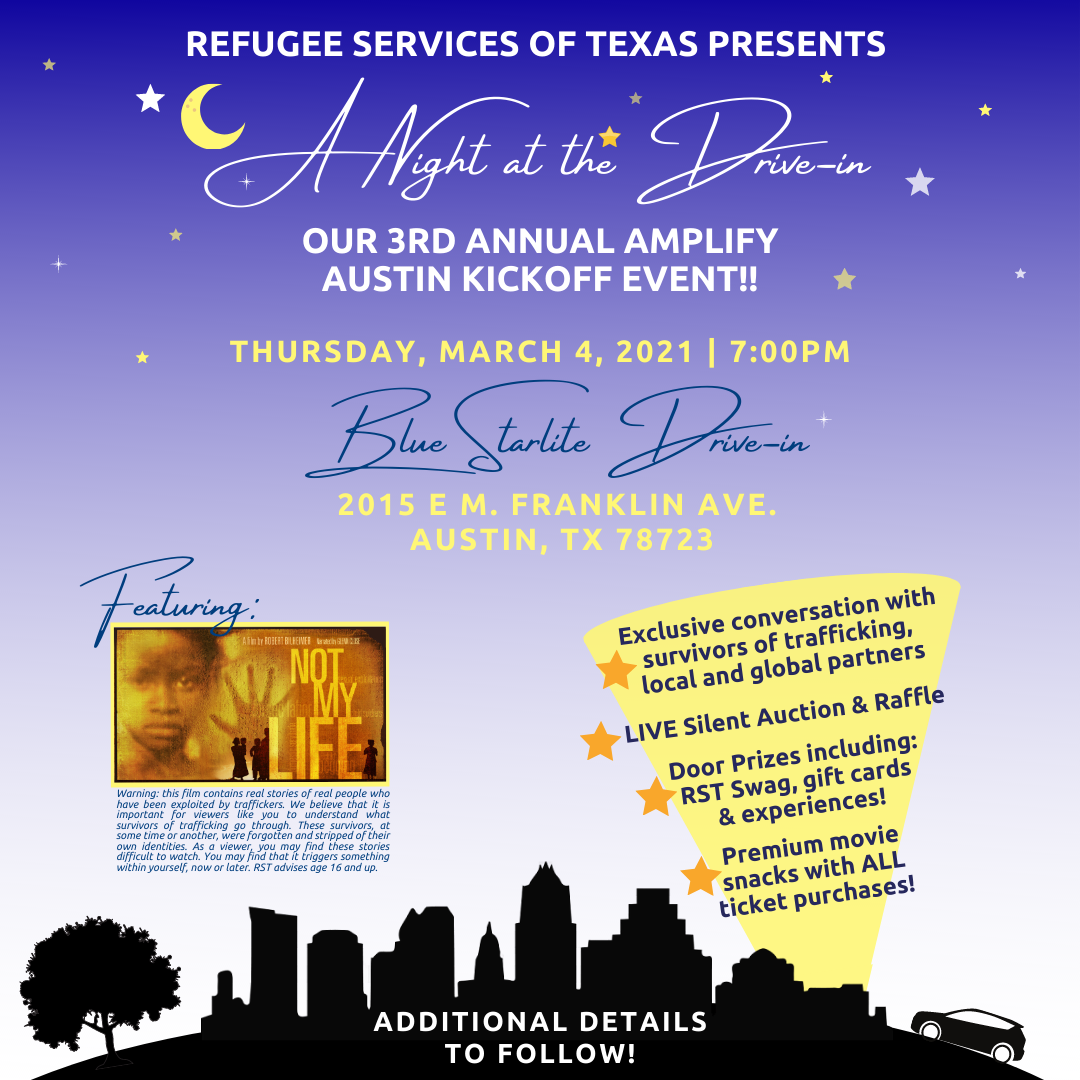 Join RST on Thursday, March 4th at 7pm for A Night at the Drive-In for an incredible film screening plus a virtual silent auction & raffle!
We'll screen the award-winning film Not My Life at the Blue Starlite Drive-in, followed by a discussion + Q&A with two survivors of trafficking. Not My Life explores the experience of survivors of human trafficking internationally as well as in the U.S.
This special event will be in-person with limited tickets available (1 ticket = 1 car slot/4 persons per car), but we will be streaming our discussion + Q&A online for anyone to join the conversation!
Keep an eye out for more details and link to grab your tickets starting February 12th!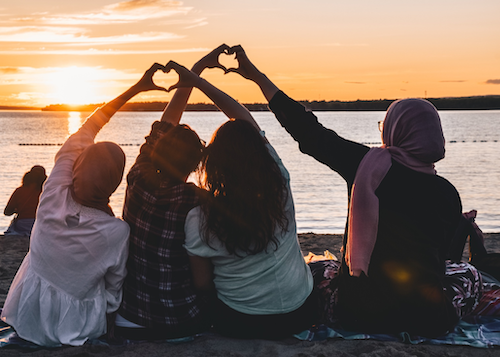 RST is excited to moderate a second discussion with the Harvard Club of Dallas on Humanitarian Migration with our friend and author Jessica Goudeau as one of the panelists!
In the second of this four-part series, local and global humanitarian experts will provide insights on policy priorities and challenges. Jointly hosted by the Harvard Club of Dallas and SMU Tower Center Program.  
Join us for this engaging discussion on Tuesday, March 23rd, about the primary factors driving human displacement in our current day, how we can respond as a community to this humanitarian need and how policy priorities differ globally, nationally and locally.
Click on the link below to register today!