BUILD A WELCOME TEAM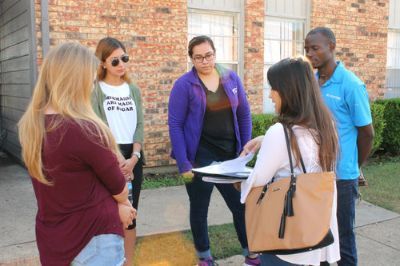 Welcome Teams are made of community, business or faith groups that pair with a refugee family during their initial resettlement in Texas. Building a Welcome Team is an enriching experience that benefits recently-arrived refugees as well as those who sponsor them. 
A Welcome Team engages in, and improves the quality of, a refugee's resettlement by providing extra assistance, time, advice, and material goods vital to fulfilling the needs of newly arrived refugees. Refugees learn English, integrate into their local community, and achieve success at higher rates with the support of a Welcome Team than without.
Welcome Teams are integral partners in resettling refugees as they provide extra, individualized care to help the family become self-sufficient. Welcome Teams can be tailored to suit the capability and schedule of your community group, business or congregation.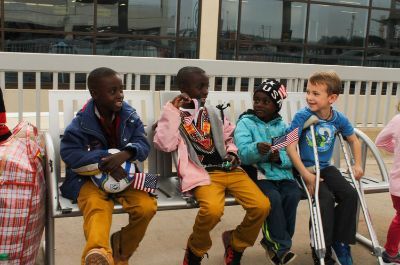 WELCOME TEAMS MAY:
Welcome the refugee family at the airport
Furnish and set up an apartment
Gather or contribute monetary and/or in-kind donations
Orient the refugee family to the local community
Provide transportation to medical appointments or job interviews
Help with school enrollment for the children
Teach the refugee family about American culture and customs while learning about another culture too
Be a friend and support network for a newly-arrived refugee family
IF YOU'RE INTERESTED IN VOLUNTEERING AS A WELCOME TEAM OR INDIVIDUALLY, PLEASE VISIT OUR VOLUNTEER PAGE.