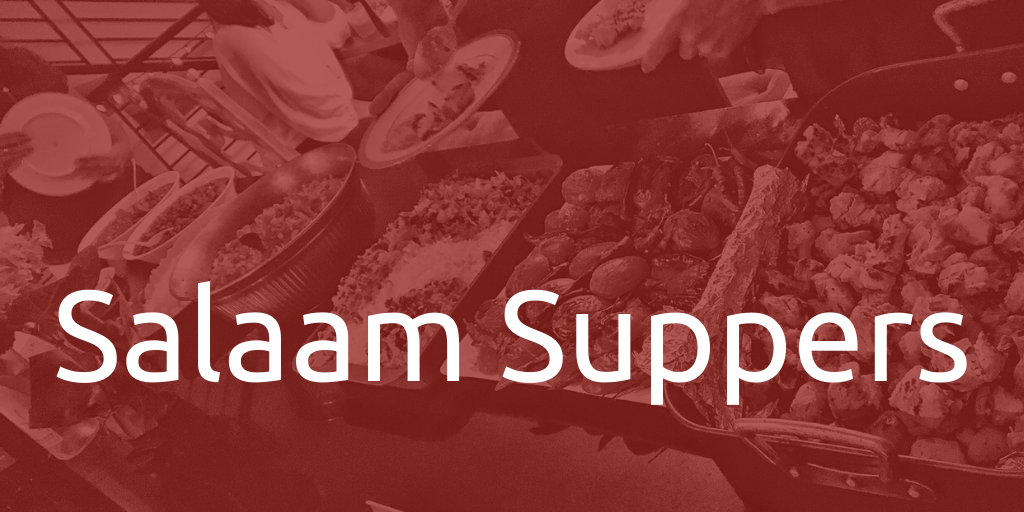 What is a Salaam Supper?
A Salaam Supper is a gathering of friends, family, colleagues, or members of your community for a meal to learn more about refugees and to raise awareness and funding to support their welcome. It does not take much to have or host a Salaam Supper--just a place, a meal, and an open mind. Plus, there is an option to do this virtually! Refugee Services of Texas can provide information about the populations we serve, our programs, and a resource toolkit.
If you are interested in organizing or hosting your own Salaam Supper, download the "Salaam Suppers Step By Step" document and register your Salaam Supper at the links below. 
An RST Staff Member may be available to attend and speak at your Salaam Supper upon request. To request an RST speaker or help to promote your event, please contact Development Associate Hope Goldman at hgoldman@rstx.org.
Resources for Your Salaam Supper
General Resources on RST and Refugees