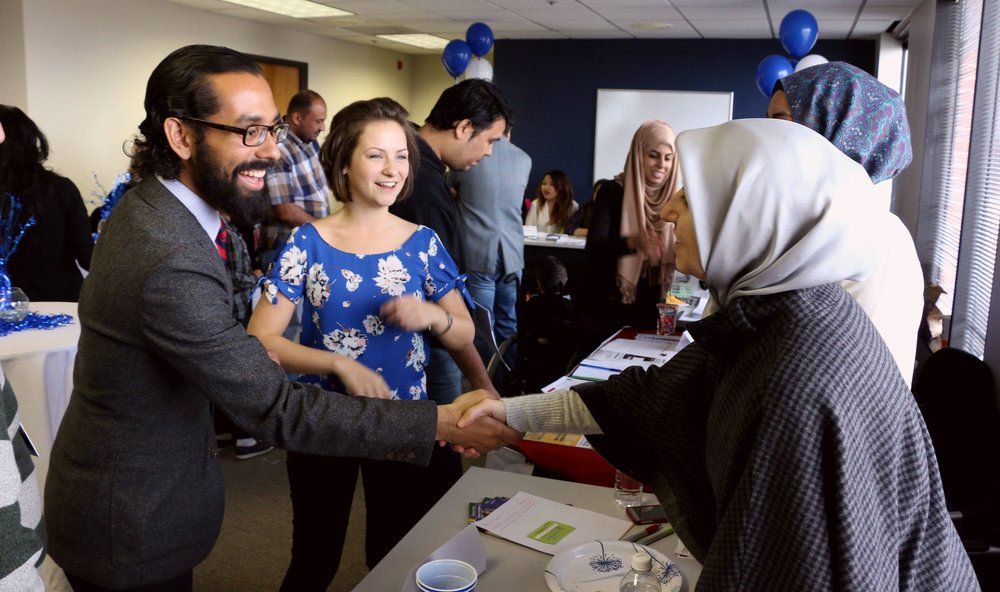 EMPLOYMENT OPPORTUNITIES
Thank you for your interest in working with Refugee Services of Texas! We are passionate about our work, proud of our dynamic and multi-cultural team, and committed to our mission to provide quality services for refugees and other displaced persons.
Refugee Services of Texas offers a competitive and comprehensive benefits package for all eligible, full-time employees. It includes:
Medical and vision insurance is available at a minimal cost to you.
Company paid dental insurance
Company paid $15,000 life insurance policy
100% company paid short-term and long-term disability insurance
Generous paid time off, plus 11 scheduled, paid holidays and 1 floating holiday each year
Refugee Services of Texas, Inc. (RST) is an Equal Opportunity Employer and does not discriminate on the basis of race, color, national origin, English proficiency, sex, religion, age, sexual orientation, gender identity or expression, veteran status, or disability in employment.
Any concerns or questions regarding this policy can be addressed by sending communication to info@rstx.org.