San Antonio Service Center
In December 2021 Refugee Services of Texas was honored to join the welcoming San Antonio community when we opened this new site. RST San Antonio is affiliated with Church World Service to provide initial resettlement services and ongoing support to refugees, asylees, and other displaced persons.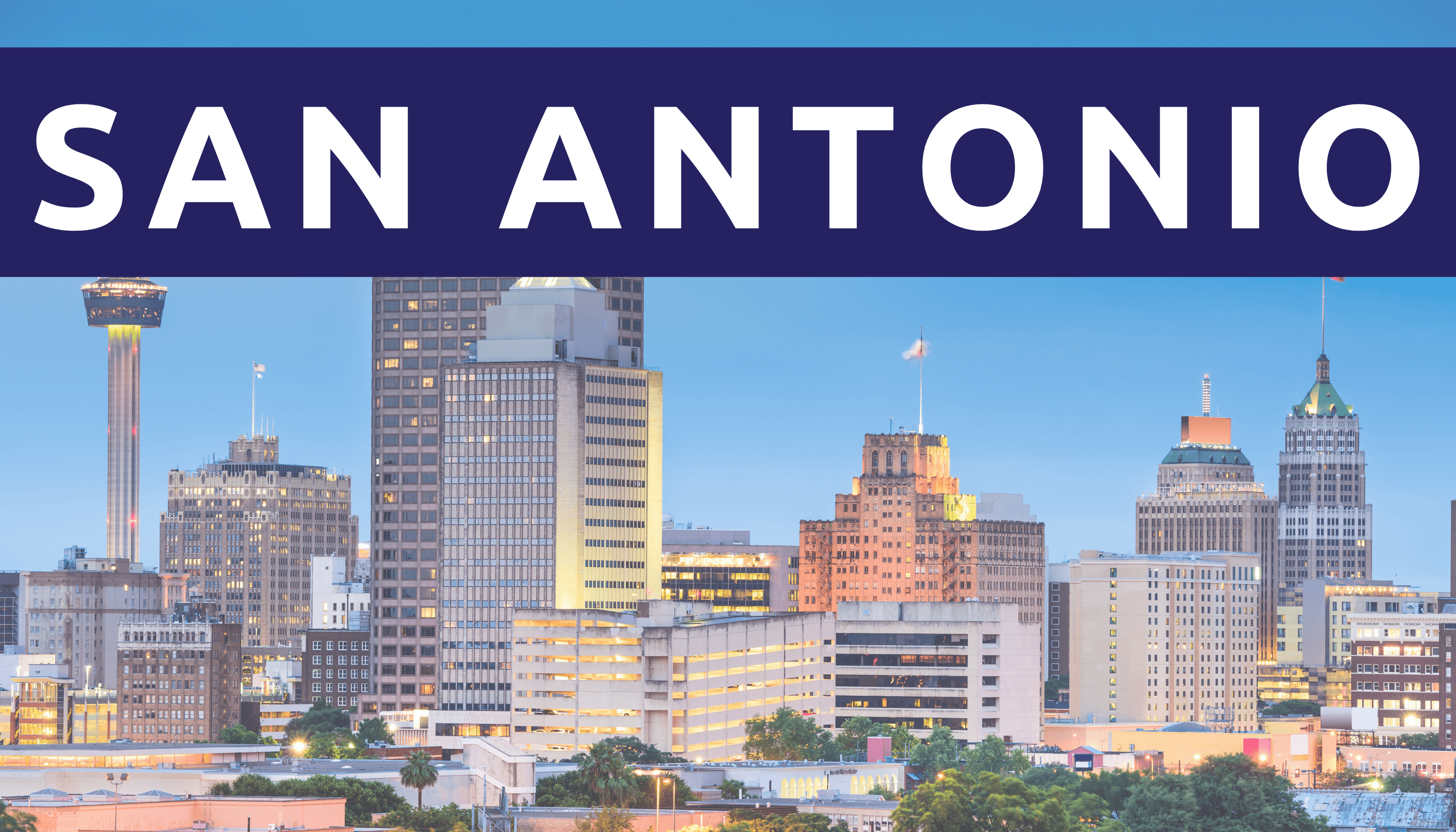 Programs & Services in San Antonio
Visit Our Programs page to learn more.
Resettlement Services
Job Readiness Training and Placement
Social Adjustment Services
Refugee Cash Assistance
Medical Case Management
Family Reunification Programs (including Central American Minor Refugee Program Application (CAM-AOR)).
Volunteer with Us
Are you looking for a way to serve the community? RST San Antonio needs both volunteers and donations! Interested? Email scalderon@rstx.org!
Our

Top 5

Volunteer Opportunities
Mentorship: Be a first friend, cultural guide, and mentor to refugee individuals or families, by donating your time to visit a museum, or a park or just enjoy some lovely food! This is a great opportunity to involve your friends and family members!
Transportation: Assist families and individuals with getting to and navigating important medical appointments, job interviews, and more!
Case Management Assistant: Work alongside our case managers to help with paperwork and other tasks to keep our office running!
Apartment Setups: Shop for supplies and make an apartment a new home for an arriving refugee family!
Airport Pickups: Welcome a new family at the airport and provide them with a warm meal on their first day in San Antonio!
In-Kind Donations
Interested in giving in-kind donations to our San Antonio office that go directly to the families we serve? Check out the list below for the most needed items for newly arrived families!
Please see our Amazon Wish List or contact Sarahi at scalderon@rstx.org to coordinate a donation. 
Donations accepted:
Gift cards (Visa, HEB, United, and Walmart)
Laptops/ Computers (working, with all parts! RST cannot accept monitors by themselves)
TVs (must be working with all cords!)
Baby/ Children's items (pack n plays, high chairs, strollers, car seats [can't be expired], lightly used toys, children's books, baby clothing)
Baby formula (not expired)
Diapers and wipes- all sizes!
Bikes and helmets (must have good tires!), bike locks
NEW blankets and sheets
NEW clothing
Rugs (not dirty or heavily worn)
Furniture donations (MUST email scalderon@rstx.org to coordinate delivery to client)

Donations NOT accepted:
Used clothing
Used Shoes
Seasonal Items- Xmas trees, holiday decor
Donations are accepted Monday- Thursday 9:00 am - 4:30 pm and before noon on Fridays
For all monetary donation inquiries, please contact RST San Antonio's Area Director Julie at jthornton@rstx.org.
FOLLOW US ON SOCIAL MEDIA