Arts & Crafts Supplies Drive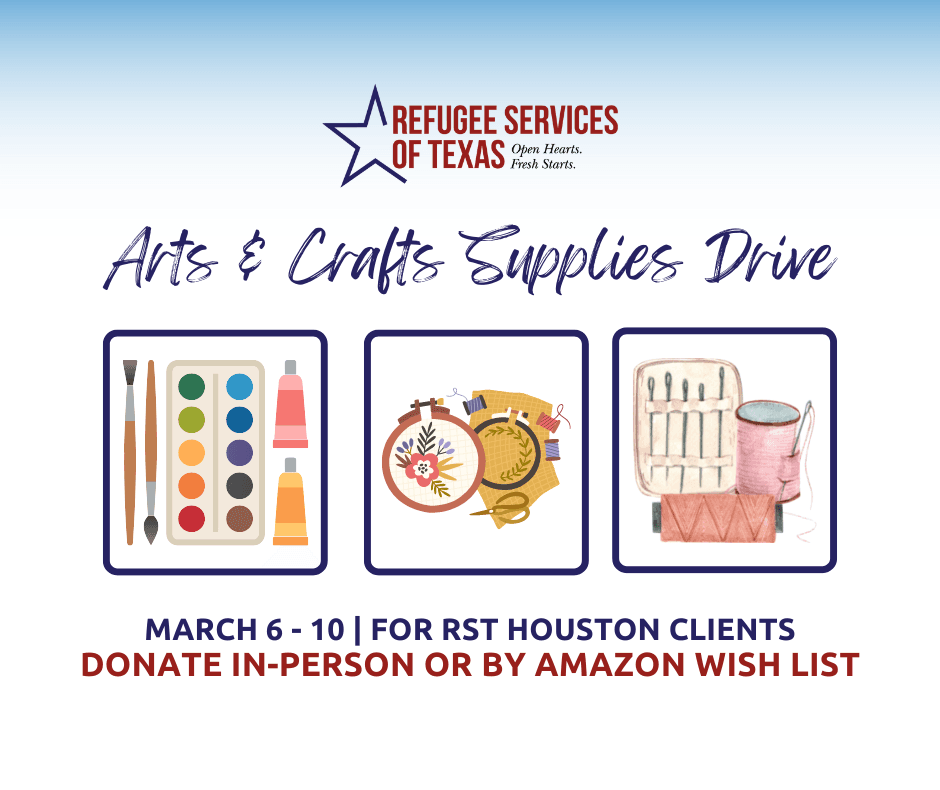 Refugee Services of Texas - Houston is hosting an Arts & Crafts Supplies Drive! We are collecting arts and crafts supplies so we can start a crafting club for our clients.
Items we are looking for include:
- Fabric
- Yarn
- Crochet Hooks & Knitting Needles
- Embroidery Floss
- Sewing Kits
- Embroidery Hoops & Needles
- Canvasses
- Paint
You can donate in person by contacting Beth to schedule a drop-off or by ordering from our Amazon Wish List, so items can get shipped directly to us!
Thank you for your generosity to provide our clients with a social and creative outlet!