Amplify Austin: Support RST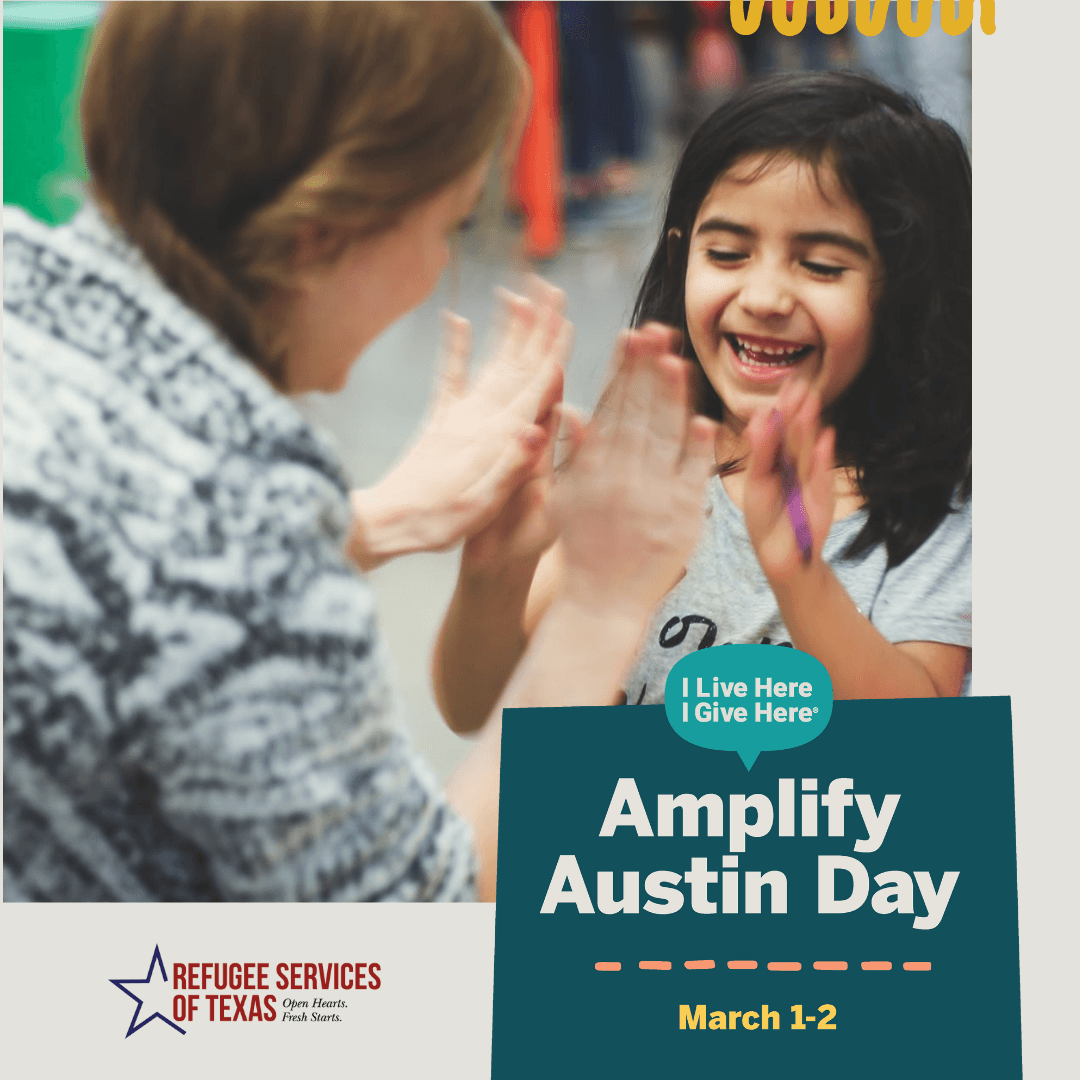 Amplify Austin
Join RST for Amplify Austin Day 2023!
When: March 1 - 2, 6 PM - 6 PM
Where to give: On our Amplify Austin Profile
What: Supporting your favorite central Texas nonprofit! Every donation given to RST will help restore funds to assist survivors of human trafficking, and other displaced populations, in Texas.
What is Amplify Austin?
Amplify Austin is the biggest giving event in central Texas. During a single 24-hour period, from 6 pm on March 1st to 6 pm on March 2nd, residents across a seven-county region will come together to support more than 700 nonprofits by making a donation through the platform, AmplifyATX.org.
Join us as we count down to Amplify Austin and be part of RST's 40+ year tradition of welcoming and serving refugees, asylees, and survivors of trafficking across the state of Texas!
With your help, we can reach our goal of raising $30K that will directly impact each family who walks through our doors hoping to create a fresh start.
How you can help:
➤ Follow us on Social Media
➤ Share our Amplify Austin profile link
➤Attend one of RST's official Amplify Austin events
- Jester King February Noble Cause
- Amy's Ice Cream and Phil's Ice House Benefit Event
➤Or create a personal fundraising page for RST on AmplifyATX.org! Share your page with family, friends, and co-workers to raise funds for Refugee Services of Texas.
For more information visit our Amplify Austin Page on our website.
Thank you to our generous sponsors!
Shepherd of the Hills Presbyterian Church
The Austin Stone Community Church
Anonymous $5,000 Match Donor