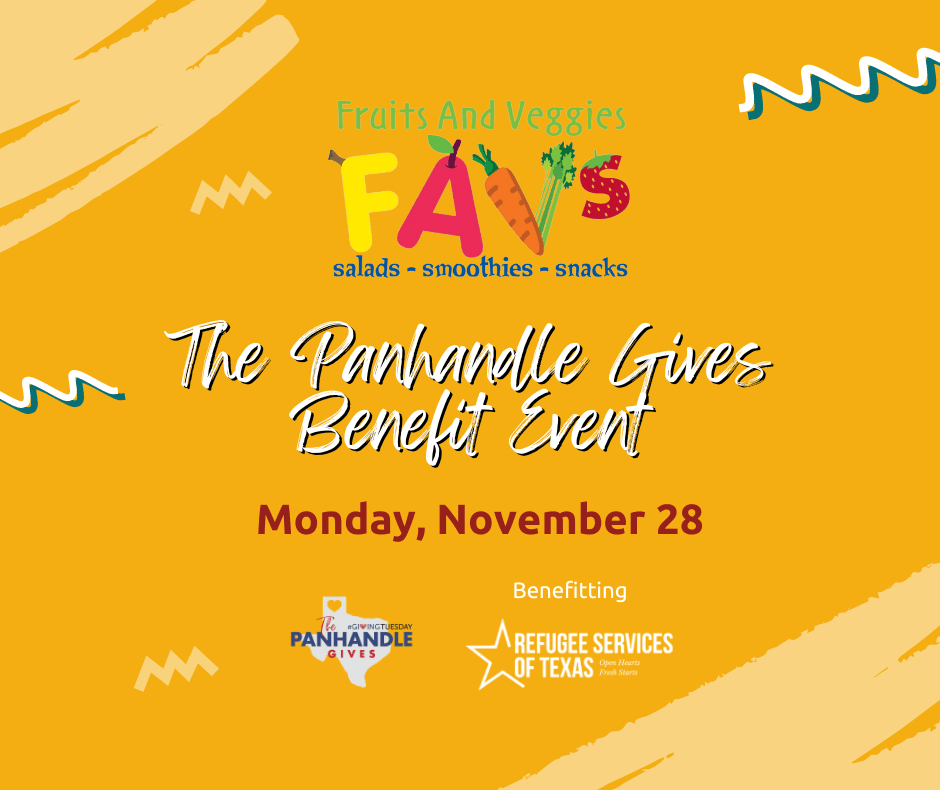 On November 28, for The Panhandle Gives, FAVs is pledging to donate 15% of the day's proceeds to Refugee Services of Texas (RST).
The Panhandle Gives is an annual event hosted and coordinated by the Amarillo Area Foundation (AAF). The event begins on the Monday before Thanksgiving and ends on the global day of giving known as Giving Tuesday. This year, that's November 21 - November 29, 2022.
The past year has been extremely busy for RST-Amarillo. In the last 12 months, we have served over 230 refugees in Amarillo, many of them coming from Afghanistan during the emergency evacuation. It has been all hands on deck for the last year as we have resettled more than 20 times the number of refugees we helped in the previous year.
Your participation in The Panhandle Gives (TPG) will directly support displaced families transitioning to their new lives in Texas and help us welcome each new refugee with dignity and respect.
We are excited to partner with FAVs on November 28th! Come by and get some delicious eats to help us reach our TPG goal of $5,000. We hope to see you there!
If you can't make it to the event, but still want to donate, visit our page at the link below.