Making Movies + RST Benefit Concert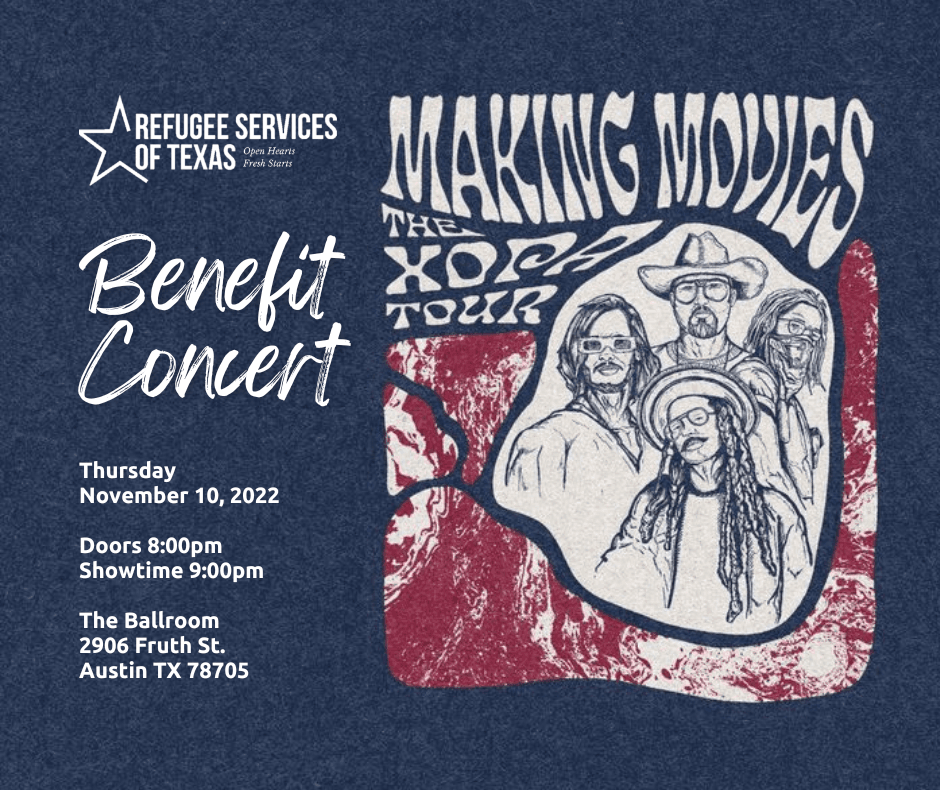 This Thursday, November 10, Making Movies has a concert with Easy Compadre at The Ballroom in Austin that benefits RST! Join us for great tunes and a good time. Refugee Services of Texas - Austin staff will be there tabling, so stop by and say hello!
You can purchase tickets to the concert at the link below.
"Making Movies is a psychedelic Panamanian band that makes American music with an asterisk: because Making Movies' sound encompasses the entirety of the Americas. It's through this broader perspective that Making Movies crunches classic rock into Latin American rhythms — African-derived percussion and styles like rumba, merengue, mambo, and cumbia — in a way that feels oddly familiar, yet delivers the invigorating chills of hearing something singularly special."