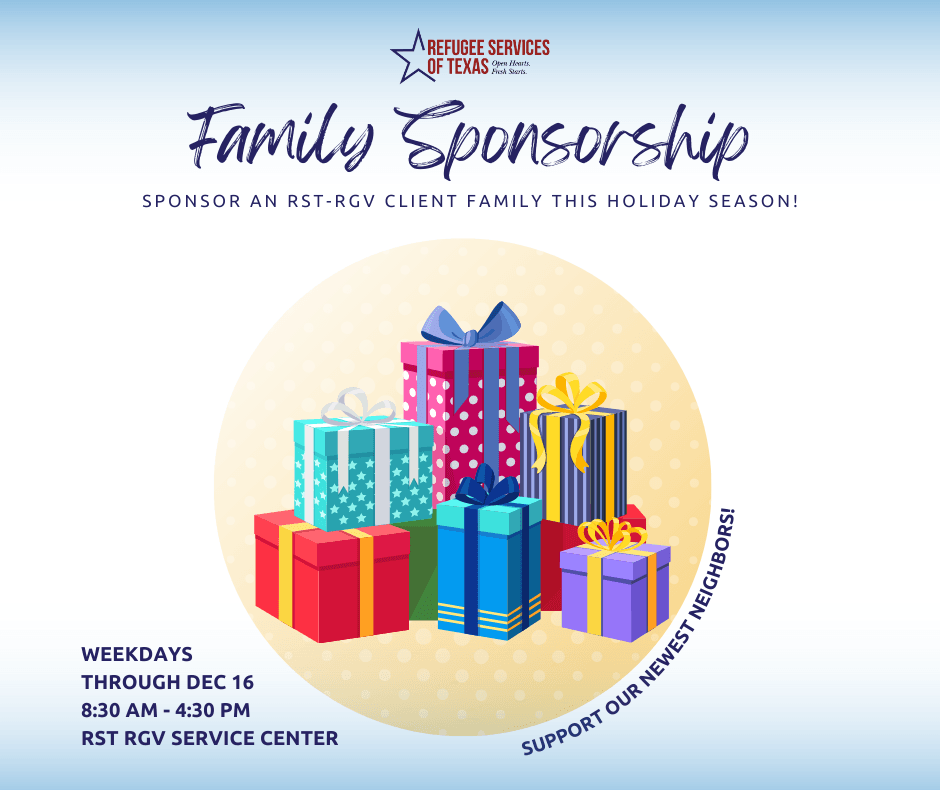 Do you want to sponsor a refugee family this holiday season? During the holidays, we invite our community to support one of our families in need. Each family creates a wish list of three items, and as a sponsor, you would choose one item to purchase for your family!
Sponsors will have until Friday, December 16, 2022, to deliver the gifts to our office at 2404 F Street, Suite C, Harlingen, TX 78552.
★★★
If you or someone you know is interested in sponsoring a family, please get in touch with Emily Rodriguez at erodriguez@rstx.org or 956-336-1044.