Fort Worth Donation Room Clean-Up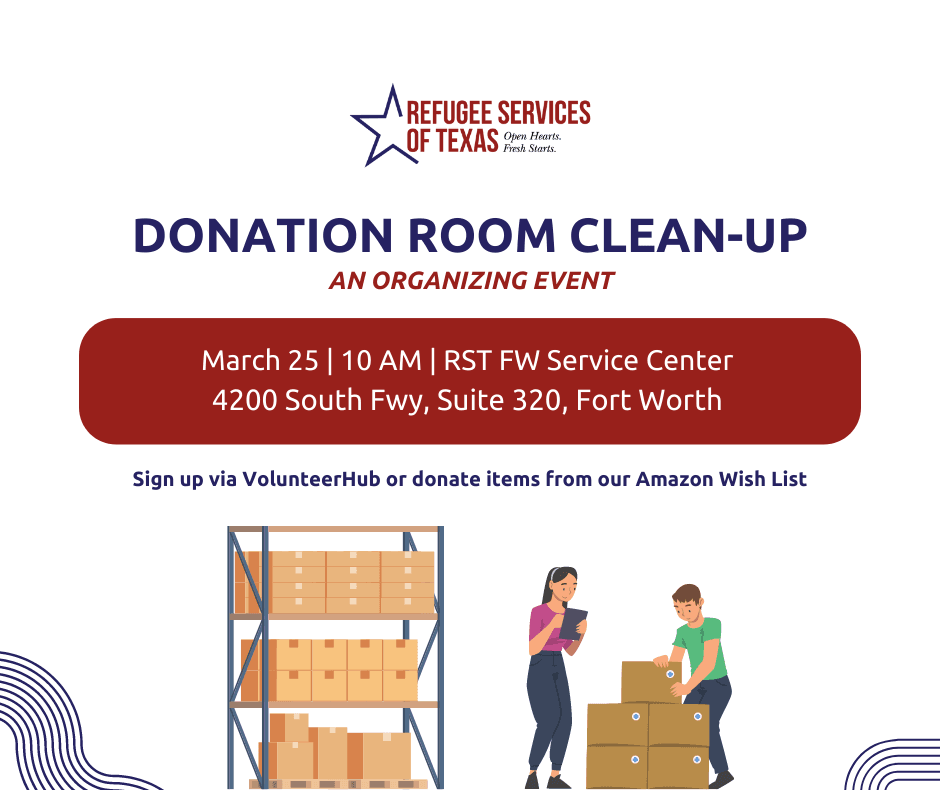 In collaboration with Fort Worth Sister Cities, RST-Fort Worth is hosting a donation room makeover on March 25 starting at 10 AM. Please sign up to help via VolunteerHub. We are also collecting gift cards, bins, shelves, etc., to help organize the donation room. If you have any organizing items you want to donate directly to our office, please schedule a donation drop-off with Mercy or Grace or donate via our Amazon Wish List, and items will be shipped directly to us.
Contact Mercy at mboamah@rstx.org or Grace at gramazani@rstx.org with any questions or to schedule a donation drop-off.
We hope to see you there!