HT101 Training (Austin STEP)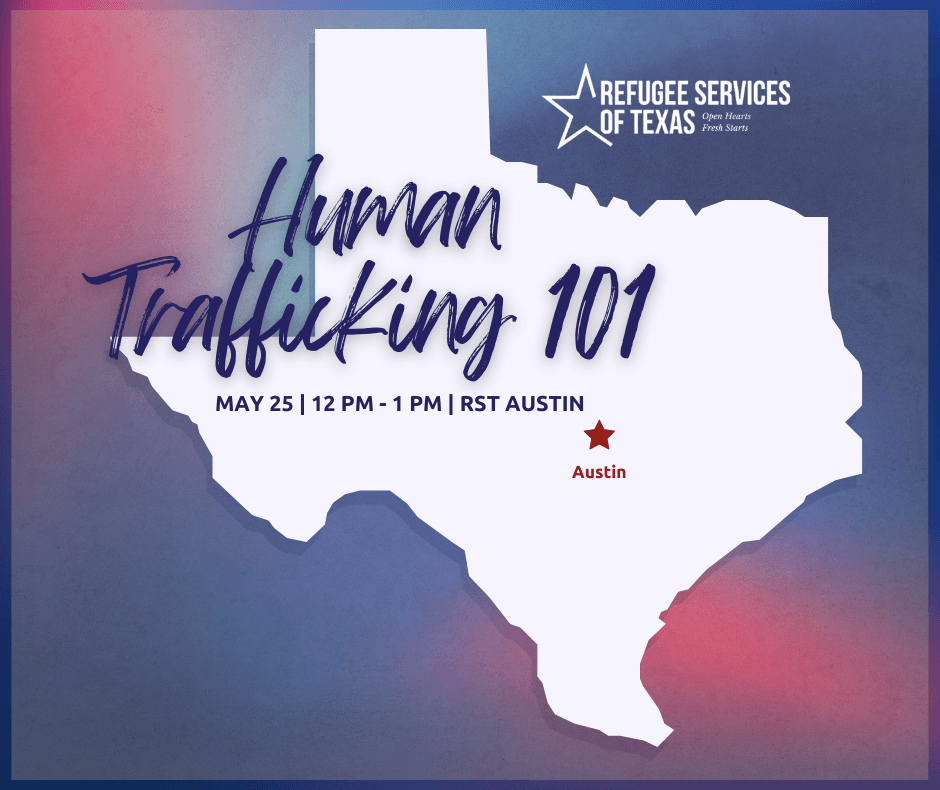 Interested in serving survivors of trafficking in your community? Attend our Human Trafficking 101 Volunteer Training! Our Survivors of Trafficking Empowerment Program (STEP) is designed to help survivors of trafficking throughout their transition to stable, independent lives. Volunteers that attend this training will learn about RST, our STEP Program, and how they can get involved. All volunteers will need to make a profile in Volunteer Hub, pass a background check, and attend volunteer training to become eligible to get started. We hope to see you there!
Please sign up for this event on Volunteer Hub and reach out to Clara Ann if you have any questions.