Fort Worth Volunteer Appreciation Event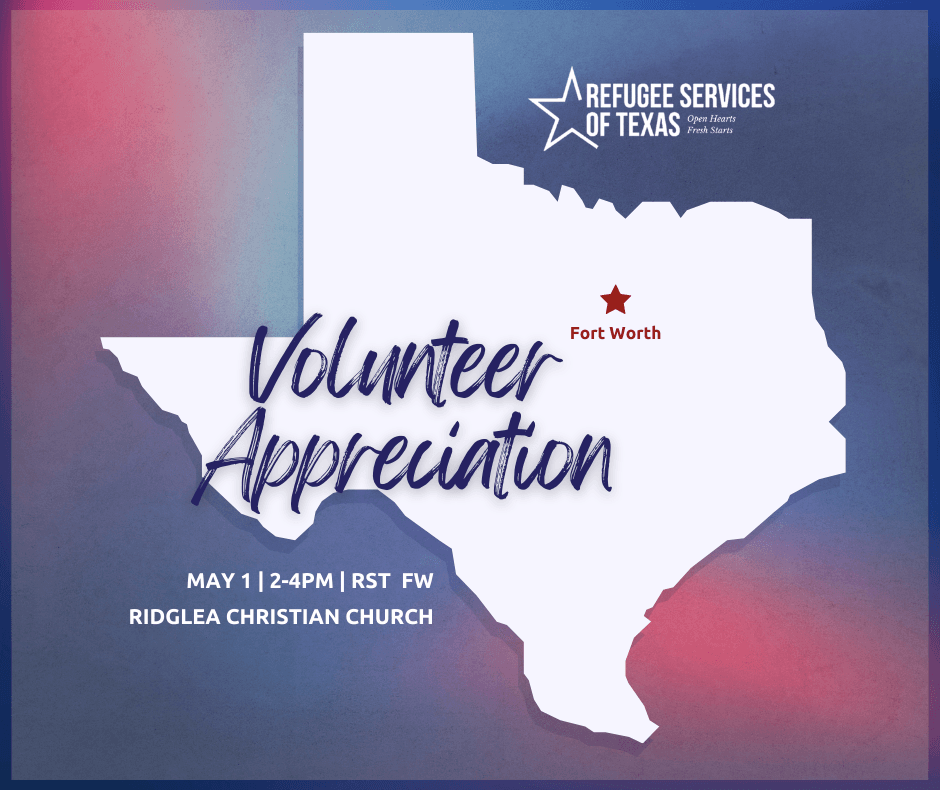 We would like to show our appreciation for our wonderful volunteers by hosting an event just for them! We will be having food brought in from Snooze, A.M. Eatery, as well as games, prizes, and a chance to connect with fellow volunteers and RST staff. We hope you can make it!
Please fill out the registration form at the link below to RSVP. Please RSVP by 4/23/22 to ensure you are added to our food count. Thank you!