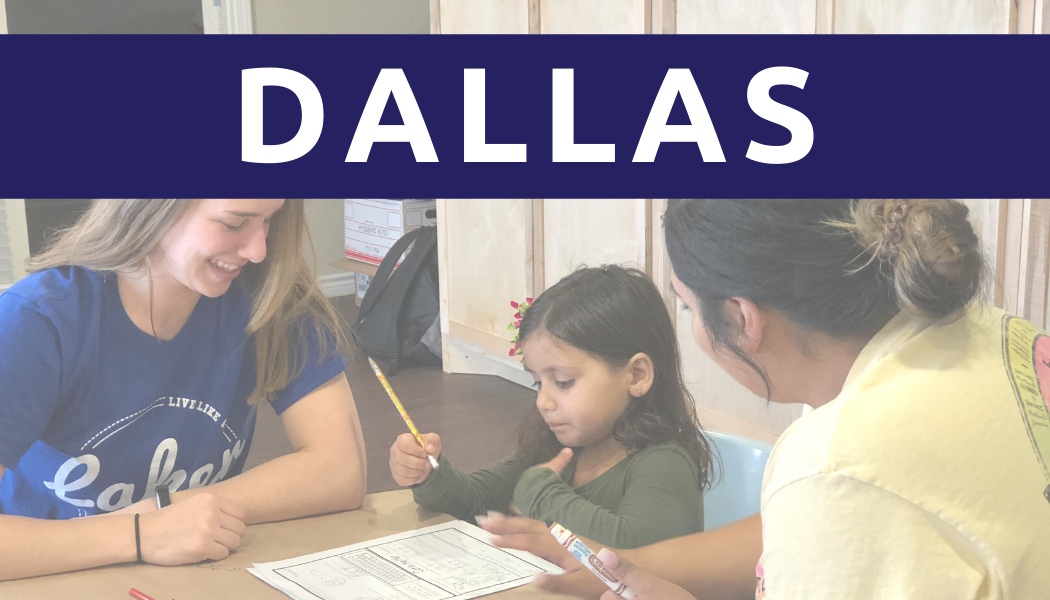 The RST Dallas office opened its doors in 1978 as the Dallas-Fort Worth Intra Agency, coordinating for refugee service providers and clients in the North Texas area. Officially changing its name in 2002 to Refugee Services of Texas, affiliations were formed with Church World Service and Lutheran Immigration and Refugee Service to resettle refugees in the Dallas area. Dallas is also the home of the Refugee Services of Texas Administration Office and Board of Directors.
11880 Greenville Avenue
Suite 130
Dallas, TX 75243
T: (214) 821-4883
F: (214) 821-4899
dallas@rstx.org
SERVICES:
RST Dallas offers resettlement services to incoming refugees, helping them integrate into the American workplace and society, with the ultimate goal of achieving self-sufficiency. Visit our About page to learn more!
Resettlement Services
Job readiness training and placement
English as a Second Language
Legal Services
Social Adjustment Services
Refugee Cash Assistance
Refugee Youth Program
Central American Minor Refugee Program Application (CAM-AOR)
Medical Case Management
Our Administration office is also located in Dallas and can be reached at (214) 821-4422 or admin@rstx.org.
VOLUNTEER WITH US
*Volunteer opportunities are very limited during this time as we practice social-distancing to help stop the spread of COVID-19. Please email the Volunteer Coordinator at csabers@rstx.org for more information on how you can currently serve our clients in the community!*
Volunteer with RST Dallas to serve refugees, asylees and survivors of trafficking in your community!
Our top 5 volunteer opportunities include:
Apartment Setups: Shop for supplies and make an apartment a new home for an arriving refugee family!
Airport Pickups: Welcome a new family at the airport and provide them with a warm meal their first day in Dallas!
Mentorships: Be a first friend, cultural guide, and mentor to refugee individuals or families, by donating your time to visit a museum, a park or just enjoy some lovely food! This is a great opportunity to involve your friends and family members!
Interpreter: Provide in-person interpretation in one of our client's languages at our office or remotely, to assist case managers in a variety of appointments!
ESL Teacher: Provide long term or substitute support for clients learning English, in-person or online*!
*Days are negotiable if willing to teach online class, in-person teaching is limited to:                Mon through Wed 9am-12pm or Tues and Thurs 6:30-8:30pm
RST also has wonderful group volunteer opportunities, for more information on how your group can serve alongside us, please email our Volunteer Coordinator at csabers@rstx.org with Group Volunteer Opportunity in the subject line!
Volunteer Orientation & Training's are held once a month- see our full volunteer calendar and sign up HERE!
IN-KIND DONATIONS
Interested in giving in-kind donations to our Dallas office that go directly to the families we serve?! Check out the list below for the most needed items for newly arrived families!
Donations accepted:
Gift cards (Walmart or Visa)
Bus passes (DART, 1 week or 1 month)
Backpacks with school supplies (accepted year-round)
Laptops/ Computers (working, with all parts! RST does not accept monitors by themselves)
Baby/ Children's items (pack n plays, high chairs, strollers, car seats [can't be expired], lightly used toys, children's books, baby clothing)
Baby formula (not expired)
Diapers and wipes- all sizes!
First-aid kits
NEW blankets and sheets
Donations accepted at apartment set-ups only:                                                                                           (MUST email Volunteer Coordinator @ jbuzas@rstx.org coordinate delivery)
Rugs (gently used or NEW)
Furniture (gently used, with no stains, tears or broken parts)
Bikes and helmets (must have good tires!), bike locks
TVs (must be working with all cords!)

Donations NOT accepted:
Used clothing
Used Shoes
Religious or seasonal items including Xmas trees and holiday decor.
*Donations are accepted in office Monday- Thursday 8:30am-4:30pm. For any questions or additional information, please email the Dallas Volunteer Coordinator at jbuzas@rstx.org*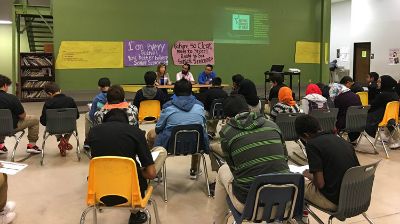 FOLLOW US ON SOCIAL MEDIA