Amplify Austin Kick-Off & Benefit Day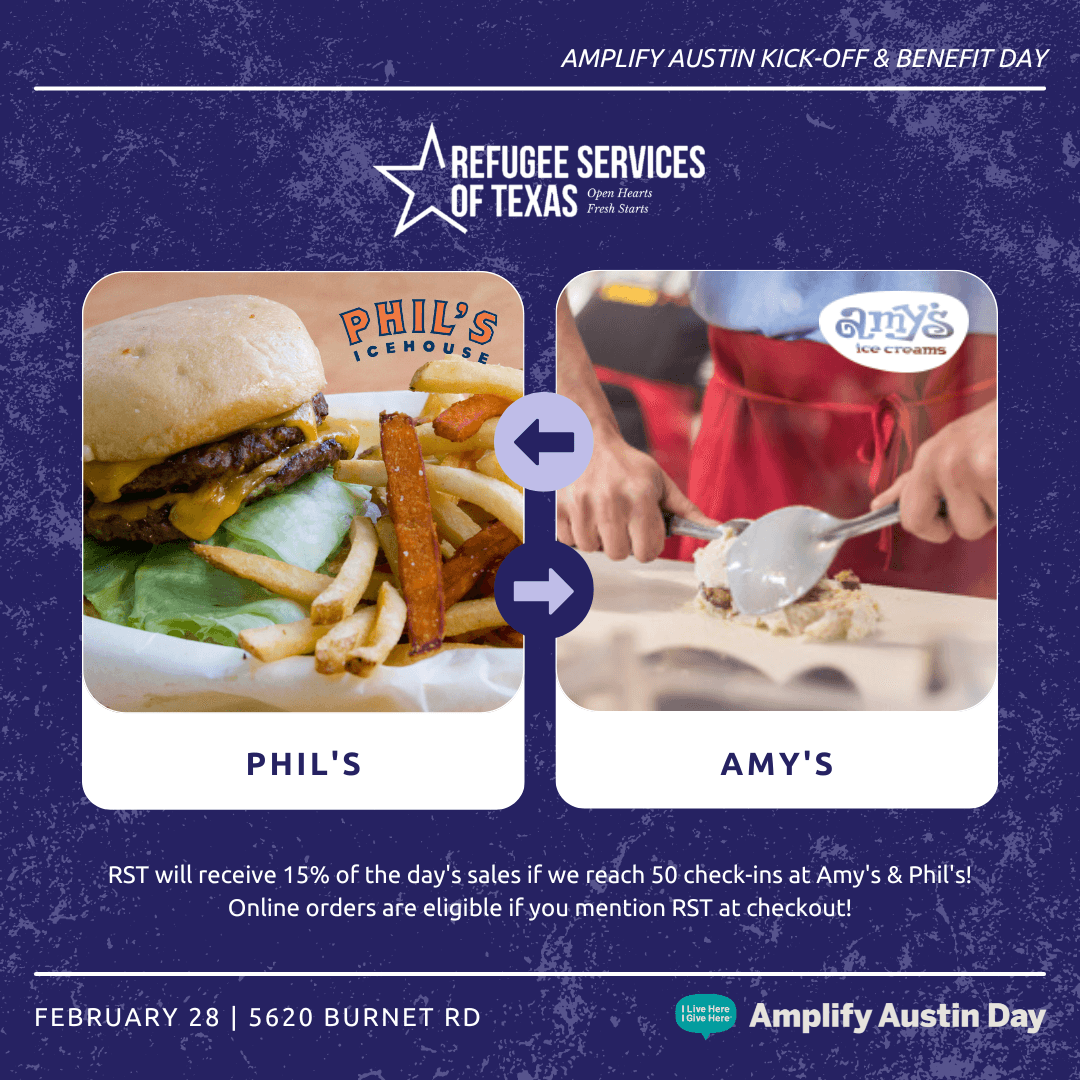 RST-Austin is partnering with Phils' Icehouse and Amy's Ice Cream on Burnet Road (5624 Burnet Rd, 78756) on February 28 for an all-day benefit event to kick off Amplify Austin. RST will receive 15% of the day's sales if we reach 50 check-ins** at Amy's & 50 check-ins at Phil's!
Invite friends and family to check in by mentioning Refugee Services (or RST) at the register of Phil's and Amy's OR in the chef's notes section of an online order for curbside pickup/home delivery. PLUS, if you check in at Amy's and/or Phil's, you will be entered into a raffle to win a basket full of prizes from RST!!! (More info on how to enter the raffle coming soon)
Amplify Austin is the biggest giving event in central Texas. During a single 24-hour period, from 6 pm on March 1st to 6 pm on March 2nd, residents across a seven-county region will come together to support more than 700 nonprofits by making a donation through the platform. Visit RST's Amplify Austin page to learn more: https://www.amplifyatx.org/organizations/refugeeservicesoftexas
If you have any questions about the event, please contact Hope Goldman at hgoldman@rstx.org.
** A check-in is counted for each person who orders a dessert or an entree. That means a family of 4 paying together would count as 4 separate check-ins.