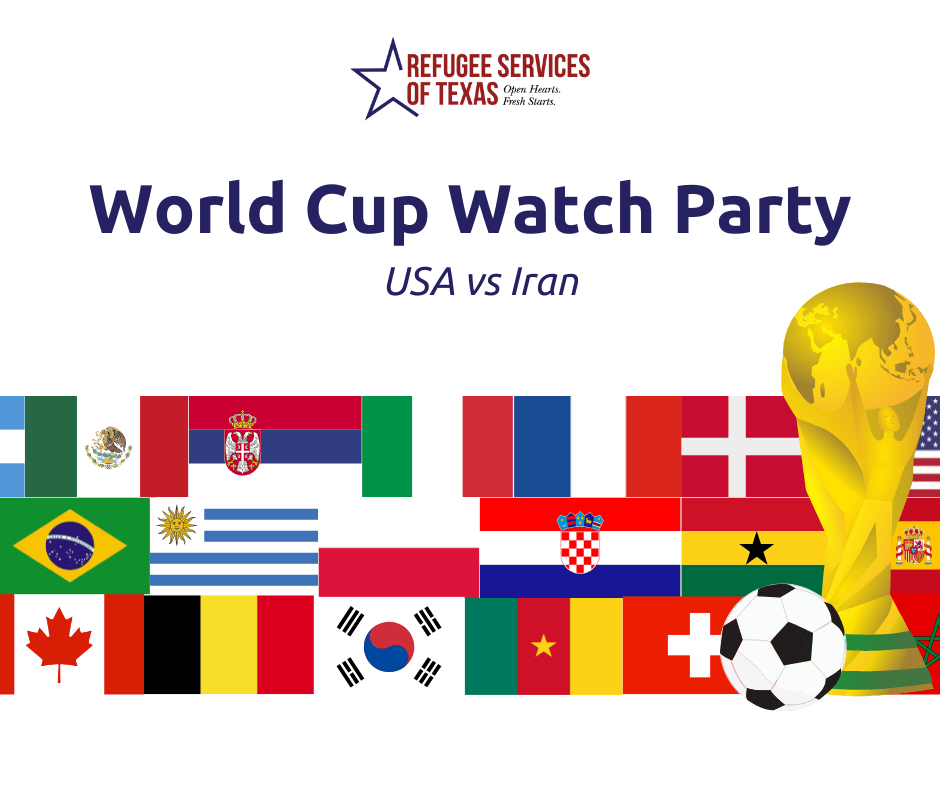 Soccer is a universal language! Join us for an afternoon of fun and festivities as we gather together with clients, staff, volunteers, and partners to celebrate community and watch the biggest sports tournament in the world!
★★★
Have any questions? Feel free to call 214-821-4883 or email dallas@rstx.org.
★★★
Please RSVP by clicking "Going" on our Facebook Event so we have an accurate count! See link below, and see you there.